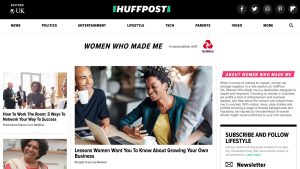 In collaboration with NatWest and Zenith, Oath has launched a new platform titled Women Who Made Me and an exclusive video campaign brokered and managed by Zenith that will be hosted on HuffPost UK. The campaign delves into the stories behind successful female business owners and the women who supported them to the top.
Women Who Made Me uses insights from across Oath's media brands and services, to ensure that the content engages women from all backgrounds and delivers interesting editorial and branded content that resonates with Oath's female audiences. The platform uses storytelling to inspire and empower women, championing successful female business leaders from a variety of industries and their journey to success. The site also provides an open forum for successful business women to share their learnings, with the hope of inspiring others and for new potential talent to be unearthed.
Women Who Made Me will host two hero videos featuring TV personality June Sarpong, and a range of bespoke content and social assets. June Sarpong interviews two female business owners; Asma Khan, owner of Darjeeling Express – an all-female kitchen and Hayley Hanson, owner of the world's only homebred luxury leather goods brand.
These female business leaders discuss successes and adversities they've encountered in their lives, as well as the women who inspired them and made them into the successful career women they are today. The videos, produced by RYOT Studio, explore the origins of successful female business owners and the strong women that inspired their business ventures. RYOT Studio is Oath's in-house creative team that partners with creative and media agencies to bring content to life on the company's owned & operated brands and beyond.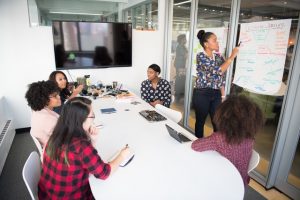 The content will also be distributed using video formats on Oath Ad Platforms to reach relevant audiences across a network of premium third party publishers, to further extend the reach of the campaign.
A spokesperson at NatWest said: "NatWest recognises the incredible potential and value women have to contribute to the world of business, and we want to be part of their growth stories. Oath's ability to create engaging content that resonates with our target audiences made it the perfect partner for our Women Who Made Me campaign. Oath's established owned and operated brands like HuffPost UK target a core female audience who we want to connect with on Natwest's wider "Women In Business" campaign, effectively positioning us as the go-to bank for women who want to grow their business."
Anna Watkins, UK Managing Director at Oath, said: "NatWest is looking to inspire the next wave of female entrepreneurs in the UK with multi-channel campaign that reflects their core values. Using our deep audience insights we've worked together to create a compelling campaign that kick starts the conversation and gives an effective platform to champion not just successful business owners, but the women that inspired them on their journeys and what they've learnt along the way."
The Oath campaign is now live and will run until the end of November.
Source: RYOT Studio