A young woman finds solace for turning 30 in her new Fiat 500X in a new campaign for the Italian car brand created by krow communications.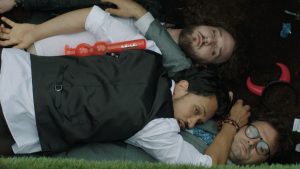 The new Fiat 500X is targeted at style-conscious thirtysomethings who are coming to terms with their new life order. 'Farewell Twenties' is a two-minute film that celebrates the passing of well-known twenties behaviours and the dawn of a new 'adult' age – the thirties.
In the film, the heroine holds a funeral for her twenties as she enters her next decade. The service is conducted by an earnest vicar and attended by her family and friends who gathered around her for support.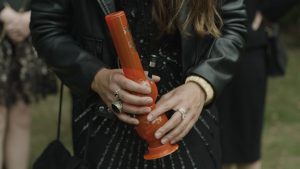 The film ends on a high, however, as we see she her successfully pass into her thirties with the arrival of a new Fiat 500X – a car that can handle everything you need for your new life as a thirtysomething without having to compromise on style.
'Farewell Twenties' will run on social and digital from the first week of October.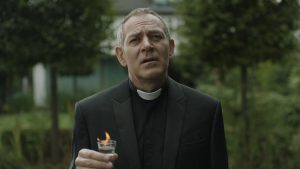 Vicki Saunders, Managing Partner at krow communications, said: "Like most rewarding pieces of content, this film is the product of a true and relevant behavioural insight: there's a lot you give up when you move into your thirties but driving in style shouldn't have to be one of them. 'Farewell Twenties' was written to raise a smile amongst everyone out there who has made the sometimes painful move from carefree singleton to responsible adult."
Kate Barrett, Brand Communications Manager at Fiat, said: "The Fiat 500 brand has always been synonymous with stand-out style, but the new Fiat 500X also brings the space and technology young people are looking for when they move to the next stage of their adult lives. What krow has created in 'Farewell Twenties' is a piece of insight-led content which demonstrates that growing up doesn't have to mean growing 'old'."
Source: krow communications