Global creative agency, Imagination, reveals the 10 most effective live brand experiences in its first Connected Experiences Index. Created in collaboration with global Social Intelligence platform Synthesio, the Index is compiled from the winning entries of the 2017 Campaign Event Awards, Cannes Lions events category, D&AD events category and The Drum Event Awards, and measures engagement through social mentions and deep dive analysis of brand sentiment.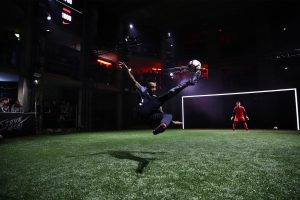 The top 10 are:
Nike, Strike Night
Adobe, Adobe Summit
Jaguar, I PACE Concept Launch
Major League Baseball, Battlegrounds
Samsung, Samsung Slider
Konica Minolta, Spotlight
Kodak, Kodak Quarter
Samsung, Royal Blood
Shell, Make The Future Live
Each experience (30 measured in total) has been given a total score which is the combined result of the amplification score and sentiment score. The amplification score is based on the total number of social mentions generated from the brand experience taken from a 7-day period, starting from the launch date. The sentiment score is based on Synthesio's Social Reputation Score – calculated as percentage of positive, neutral and negative comments.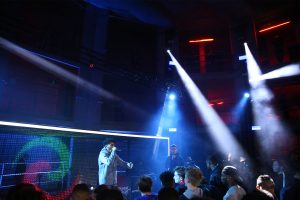 The index was created using data from Twitter, Facebook and YouTube, tracking the specific combination of 'brand name' and 'experience name or hashtag'. It also measures the 'supercharge' ability of brand experiences – the level of social mentions generated from the experience compared with a baseline for the brand. The amplification supercharge score is the figure achieved by dividing the daily average of the experience amplification score by the daily average of the baseline amplification score. Similarly, the sentiment supercharge score is the experience sentiment score divided by the baseline sentiment score.
"Having the opportunity to see our data being used by our customers in creative and thought‐
provoking ways is what makes our client relationships incredibly rewarding and fun," explained Chris Vitti, Chief Marketing Officer of Synthesio. "And seeing our proprietary Social Reputation Score factored into the rankings of this Index is an honour for us and something we are thrilled to be a part of."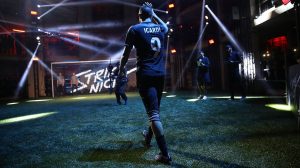 Patrick Reid, Group Chief Executive Officer, Imagination added: "This index follows evidence that shows investment in events marketing to have grown consecutively in the UK for four-and-a-half years. The IPA's Bellwether report indicates that almost 24% of surveyed marketing executives revised budgets higher in this area during the first quarter of 2018, so it's a vital piece of research that not only celebrates brand experiences, but shows tangible ROI."
Source: Imagination