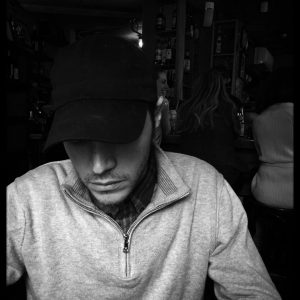 Award-winning global production company, Partizan, announced that award-winning director Jonathan Klein has been added to its roster. Klein joins Partizan from O Positive where he worked with blue-chip brands including McDonald's, Visa, AT&T and Audi.
Some of his most celebrated work includes directing Pepsi's Cannes Lions-winning web series, "Uncle Drew," which is the only branded content piece turned into a feature film (released by Lionsgate in June 2018). 
He also directed the NBA's most viewed commercial, "Jingle Hoops," which astonished insiders for its technical achievement of effortless continuity, being shot across four different cities on four different shoot days.
Recently, Klein helmed Burger King's highly successful "Whopper Detour" which led to more than three million app downloads and over 1.5 billion impressions and was named one of Business Insider's 10 Best Ads of 2018.
"What drew us to Jonathan is his ability to explore the human condition in a way that evokes strong feelings from anyone viewing his work," said Georges Bermann, founder of Partizan. "We talked to him, and we just knew—he was different. In the best possible ways. He will be an invaluable addition to Partizan as we continue to raise the bar of creativity for our clients."
Prior to O Positive, Klein worked at the NFL as a copywriter and creative director. During his time there, Klein created the "Fantasy Files," a series of viral videos where NFL stars perform reality-defying feats.
Klein also directed a PSA with former President Barack Obama playing touch football on the south lawn of the White House, something that hadn't been done since President John F. Kennedy was in office. Klein began his career at Calvin Klein before switching to print as Director of Special Projects for Gear magazine. 
"If you aren't out there doing something new or doing something old in a totally new way, you probably shouldn't be out there," said Klein, adding, "Partizan wants to push the limits of our imagination. So do I. My work has always been tinged with a sense of joy and wonder, and I felt a strong bond with Partizan's philosophy."
Source: Partizan