Lagatta, a premium activewear brand for women over 40, has unveiled a strong and bold new brand identity, created in partnership with Underexposed.
With the belief that the industry has failed women over 40 by excluding them from design decisions and marketing activity, Lagatta founder Stephanie Reynders set out to create an activewear range for cool, stylish older women who don't play by the rules, thoughtfully designed with their needs in mind. The brand began in Belgium in 2019 and launched in the UK in October 2020.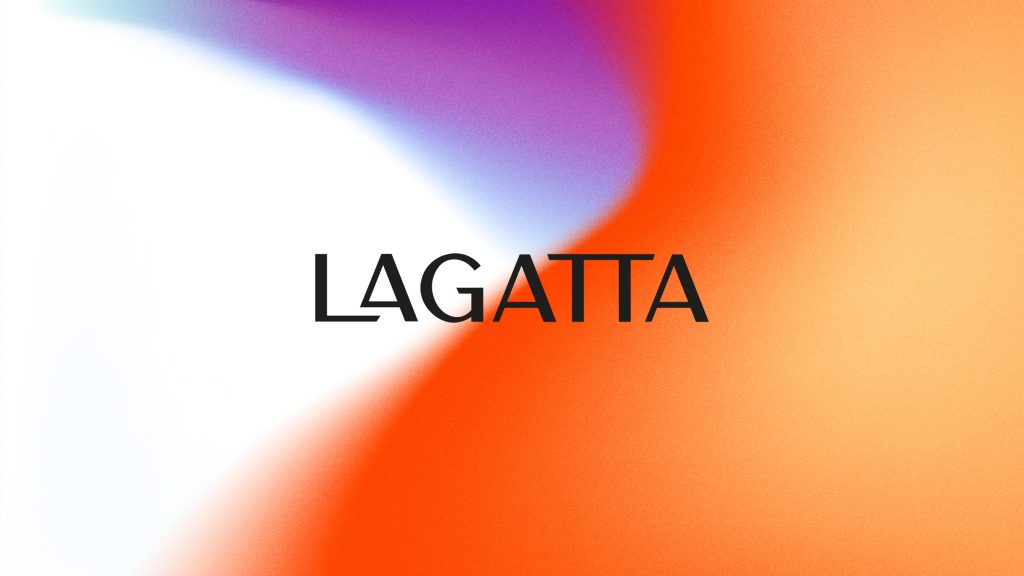 Lagatta partnered with design consultancy Underexposed to develop a new brand positioning that defies stereotypes of women over 40, moving it away from a focus on 'worry-free' wear and benefits around peace of mind, to own a more positive, active space.
Underexposed honed Lagatta's brand purpose and crafted a story that resonates with the strong, independent over 40 consumer.
The confident new identity harnesses bold colour combinations and graphic gradients to represent body forms and movement in a subtle and modern way.
Brand assets feature lines including "For the women growing bolder", "Age is just a number. Mine's higher than yours", and "The freedom to be more you".
The new brand currently features on the Lagatta website and social channels. It will be rolled out in an outdoor campaign later this year.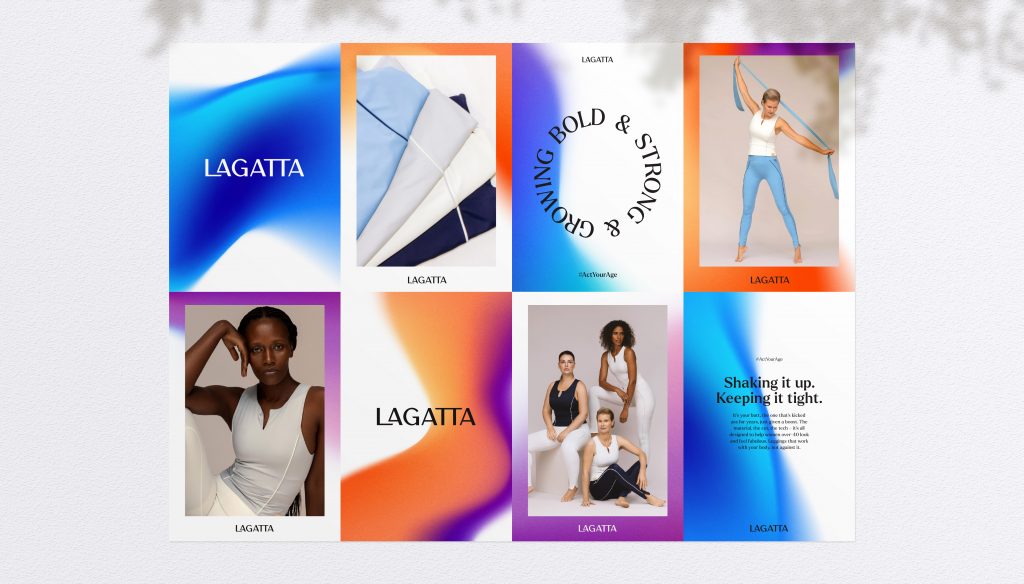 Andy Broadwood, Creative Director, Underexposed, said: "We knew Lagatta wanted the world to take notice, so we helped them develop a positioning and tone of voice that hit stereotypes where it hurts. It's a strong and vibrant brand that shakes things up, just like the women who wear it."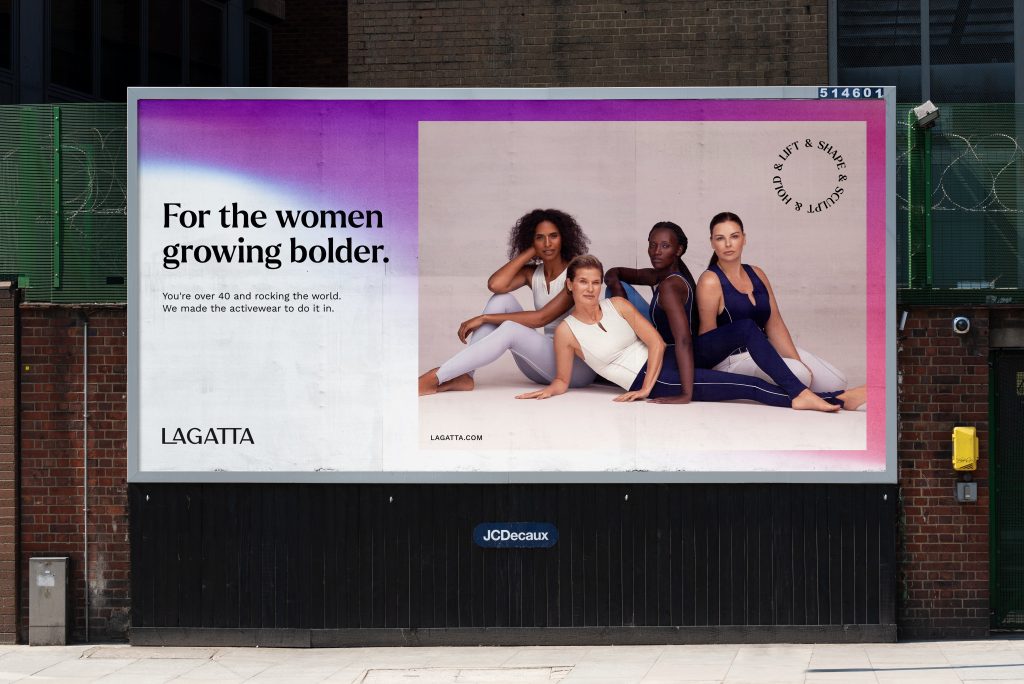 Stephanie Reynders, Founder, Lagatta, added: "Underexposed unearthed the unique elements of our story, moulding them into clever words and beautiful visuals that resonate with our customers. The Underexposed team is extremely talented at balancing product functionality and deep brand personality, giving us incredible tools to communicate each layer of Lagatta across channels. They've helped us position, focus and visualise our brand in an unparalleled, clever and beautiful way. I can't wait to continue our work as Lagatta grows."
Source: Lagatta