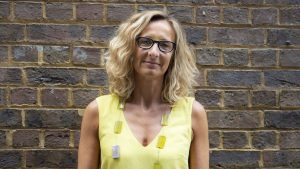 Quiet Storm has recruited Anna Coscia as its new Planning Director.
Coscia is briefed with helping to further embed a culture of strategic thinking across the whole agency, as well as client lead responsibilities and new business. She reports to Rania Robinson, CEO and Partner at Quiet Storm.
Coscia was previously Deputy Head of Planning and Planning Director at Leo Burnett. Prior to joining Leo Burnett, Coscia has held Planning Director roles at Saatchi & Saatchi, Proximity BBDO and AMV BBDO.
She was the lead planner on Always 'Like A Girl' campaign, as well as brands such as Kellogg's Special K and the NSPCC, on campaigns including 'Break the silence' and the 'Talk Pants' campaign.
Rania Robinson, CEO and Partner at Quiet Storm, said: "We're delighted to have been able to attract a talent of Anna's weight. She has a strong pedigree at some fantastic agencies and a passionate approach to best in class creative, which is a perfect cultural fit for us."
Anna Coscia, Planning Director at Quiet Storm, said: "After many years in big companies joining a small, independent agency like Quiet Storm is a welcome and exciting change for me. I think that in a smaller structure creativity is allowed to flow and flourish more freely and you can really put ideas at the heart of everything you do. Quiet Storm has strong creative leads and I have been blown away by their passion, enthusiasm and collaborative spirit."
Source: Quiet Storm