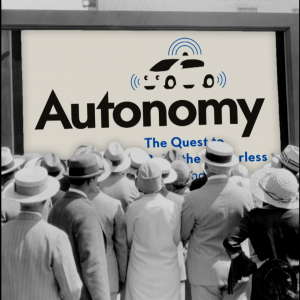 Red Bee, the creative agency, announced its appointment by HarperCollins to promote a wave of fiction and non-fiction releases, via a series of online trailers.
Red Bee has been tasked with showcasing c. 20 new books per year, creating bespoke videos for each, which will be promoted via HarperCollins' social channels. The aim is to increase awareness and sales for all titles, using Facebook, Instagram and YouTube, as well as some digital outdoor media.
Recently launched is Vox, the debut novel by Christina Dalcher, which explores a dystopian world where women have a daily quota of one hundred words. Any more and a thousand volts of electricity will course through their bodies. To promote the title, Red Bee have created a faux government warning video, outlining the premise of the book.
Red Bee also contributed to the campaign for Autonomy, the definitive story of the race between Google, Tesla and Uber to create the driverless car, from former General Motors executive and current advisor to the Google Self-Driving Car project, Lawrence Burns. Red Bee's trailer for the release is a humorous showcase of the advantages and disadvantages of a driverless car future.
In addition, Red Bee have created two beautifully animated gifs that showcase illustrations and activities from a new book for children, Create Your Own Happy.
Other titles that Red Bee have been charged with include Michael Morpurgo's latest release, Flamingo Boy, a debut novel from Sarah J. Harris entitled The Colour of Bee Larkham's Murder and First Man In, the memoir from SAS: Who Dares Wins frontman Ant Middleton.
Red Bee also created a series of social films and digital OOH for debut cookbook BOSH! from Henry Firth and Ian Theasby, which has become the fastest-selling vegan cookery book of all time.
Charlie Mawer, Executive Creative Director at Red Bee, comments: "We love a good challenge at Red Bee, so when we got the brief from HarperCollins, we couldn't wait to get started. Working with really tight budgets, we briefed a small team and gave them carte blanche to test different creative styles to answer each brief. From stop-frame animation to 3D origination, interviews with authors to rostrum shoots, the work is as diverse as the titles."
Jen Callahan-Packer, Director of Brand, Insight and Planning at HarperCollins adds: "Red Bee responded to a seemingly impossible brief with an agile creative process that has delivered stunning results. Their commitment to producing quality on a shoestring, combined with their clear passion for our books, has made this a highly rewarding and productive relationship."
Source: Red Bee