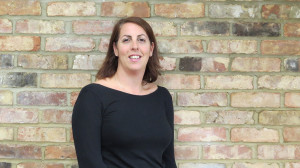 Royal Caribbean International has announced the appointment of a new Marketing Director, Tamara Strauss after a brief consultancy period to lead brand strategy and a repositioning of the company's marketing communications in the UK and Ireland. Tamara will head up the marketing, communications and distribution teams, drawing on her experience in online, trade marketing and communications to bring the Royal Caribbean International brand to a wider audience, targeting the new-to-cruise audience in the UK and Ireland in innovative and exciting ways.
The appointment has been integral to the brand's review of their agency roster, which sees the recent appointment of The Red Consultancy for its day-to-day press office, Good Relations for the launch of their newest ship Harmony of the Seas in 2016, O'Hea PR as the brand's first dedicated PR agency for Ireland and social media agency, OMD. Further agency appointments are due to be announced in due course.

Tamara joins Royal Caribbean International from InterContinental Hotels Group where, for the last seven years, she has worked in senior Marketing roles for the group, across a number of disciplines including global agency partnerships and UK brand marketing. During this time she managed a multi-million pound re-launch for Holiday Inn in the UK.
Stuart Leven, Managing Director, Royal Caribbean International, UK & Ireland commented: ''It's an exciting time to have Tamara come on board as we have high ambitions to take the cruise category and Royal Caribbean in particular to new audiences. Tamara has already been integral in delivering our new agency partner structure and her wealth of experience, knowledge, creativity and strategic input will be highly valued as we set the brand up for further success in 2016 and beyond.''
Tamara Strauss added: "Royal Caribbean International is an exciting and pioneering brand with strong ambition. I look forward to building on the brand's success as we continue to target the new-to-cruise audience and launch two new game-changing ships in 2016.''