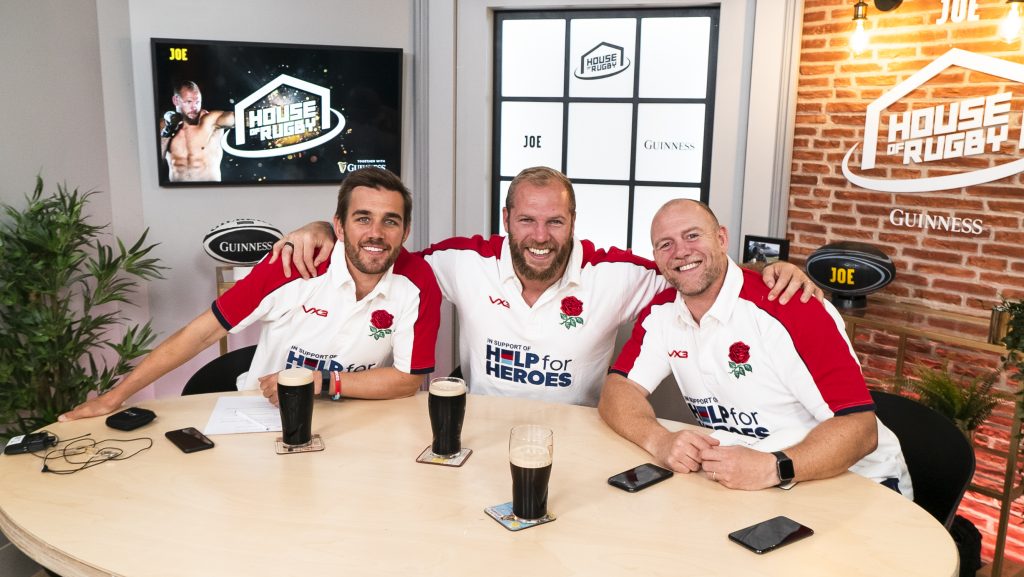 A plethora of rugby stars, including current and previous members of national Rugby Union teams and TV presenters, are supporting Armed Forces charity, Help for Heroes, through social media. The posts raise awareness of the charity's rugby tops, from which 100% of the profits go to help sick and injured veterans and their families.
Those who are supporting the charity include England Team stalwarts Mike Tindall MBE, Johnny Wilkinson CBE and Chris Robshaw, England women's team players Zoe Harrison and Rachael Burford and Sky Sports presenter Alex Payne.
The social media campaign has been created as part of Help for Heroes' new influencer PR strategy to harness the great support it has from a wide range of sports players and other celebrities, and to earn support from major sporting brands too.
Sports play a massive part in the recovery process for many of the veterans that Help for Heroes supports. For many, it is often the first step in building their sense of purpose and self confidence while also getting them out of the house rather than isolating themselves from friends and family. The charity is keen to find other sports brands and players who understand the massive benefits that sports can bring to physical and mental wellbeing and who are interested in helping support more veterans through sports or other forms of recovery – while enabling them to reach an audience of major sports fans and participants.
Andy Johnson-Creek, Head of Public Relations at Help for Heroes, comments, "There is a great affinity between sportsmen and women and those in the Armed Forces. They all push themselves to the limit within a career that is all-encompassing. This is one the reasons why we get such fantastic support from the sporting world; we are incredibly grateful that these amazing athletes are helping us to build awareness of our rugby shirts and help us to raise funds that will enable us to keep supporting the needs of wounded and sick veterans and their families."
As well as seeing rugby stars post pictures and messages of support wearing the Help for Heroes rugby shirts, premiership rugby team Sale Sharks and Pro14 rugby team Scarlets have both provided massive support to the charity by having installations of miniature figurines from the charity's '40,000 Strong campaign' on display at key matches this month, with collections raising hundreds of pounds. The miniature figurines represent the 40,000 Armed Forces personnel that have been medically discharged in the past 20 years with research done by Help for Heroes showing that 70% of the veterans it has helped had a negative experience during this time.
Source: Help For Heroes