Samsung Espana and Cheil Worldwide Spain have created a ground-breaking AI app for people with autism that autonomously turns down the volume on fear-triggering sounds they find disturbing without isolating them by cancelling out noise altogether.
The app is the first ever smart noise-management app that works in real-time to enable people to manage individual sounds to suit their needs.
Autism affects around 70 million people globally and many people with autism have auditory sensitivity which can lead to discomfort and anxiety in reaction to certain sounds. The solution is often noise-cancelling headphones that block out all sounds which leads to complete audio isolation.
Samsung's advanced-AI app, called Unfear, works with Samsung Galaxy Buds to filter known trigger sounds, including sounds personalized to the user, in order to protect, calm and assist people with Autism Spectrum Disorder (ASD) and hearing disorders.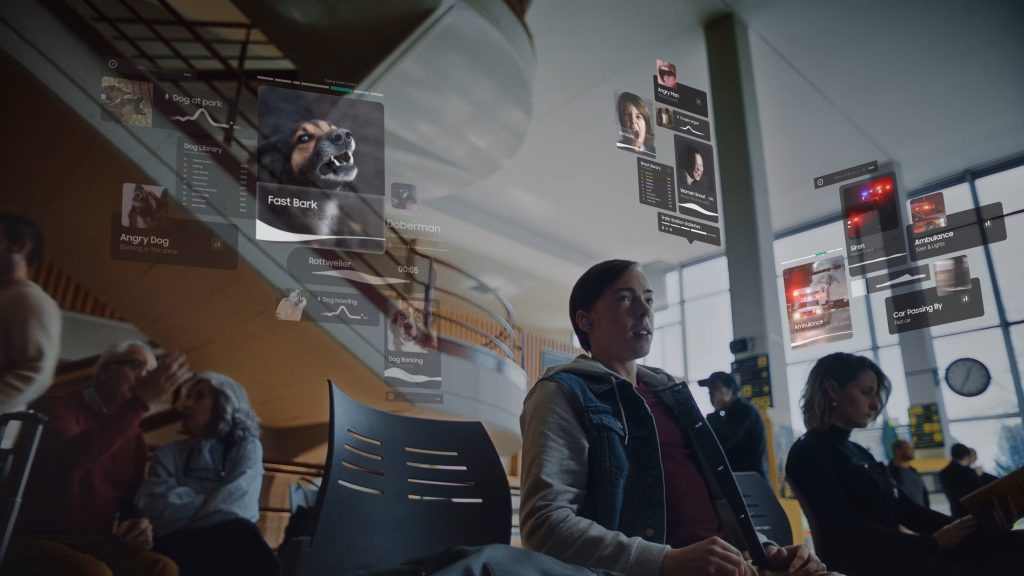 Being able to filter certain sounds, as opposed to cancelling out noise altogether, allows people with autism to continue to feel more connected in their everyday lives.
Through machine learning, an algorithm scans thousands of audio libraries in real time, reducing the volume of specific pre-selected noises that cause stress to the individual user, such as sirens, metro noise, street works, barking dogs, ambulances, or crying children – going beyond noise cancellation which isolate users. Unfear continuously listens, pinpointing every sound to suppress only the noises that affect the user.
As well as external environment sounds, Unfear filters sounds in all forms of content coming in from within devices and mobile phones across gaming, streaming, movies, music and social media content.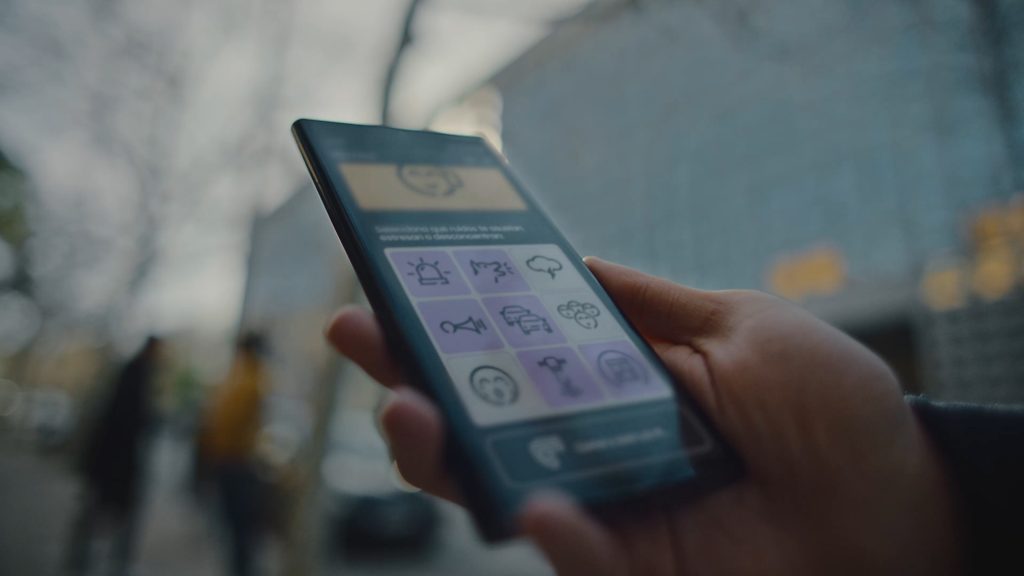 For emergency situations, the app can be voice controlled, allowing users to immediately seek a 'calm mode' in particularly stressful moments. There is also an SOS option where users can automatically call their emergency contact to get help.
Research and testing for the app was conducted in partnership with ten Spanish autism organisations – Autism Madrid Federation, Catalan Autisme Federation, Asperger New Life, Nuevo Horizonte Association, Cepri Association for the Research and Study of Mental Deficiency, ADISGUA, Guadarrama Association for People with Disabilities, SumateA and Sur Madrid Autism Spectrum Disorder – as well as over 100 ASD patients and their families.
UnFear is endorsed by the Spanish Society of Psychiatry and Mental Health.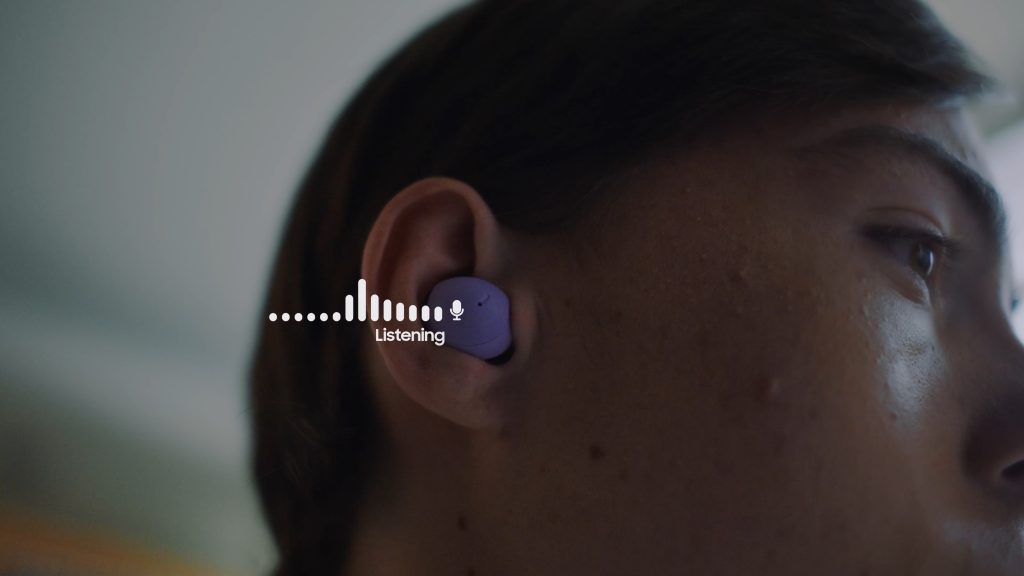 The app, conceived of, designed and developed by Cheil Worldwide Spain, launched during World Autism Acceptance Week and is available in Spanish and English language. It will be rolled out globally over the course of 2023.
The app was created by Cheil and Samsung Electronics Iberia, as part of Samsung's ongoing 'Technology with Purpose' program.
Alfonso Fernandez Iglesias, CMO and e-Commerce Director at Samsung Electronic, commented: "The Unfear project is the result of synergies and commitment between all the actors involved. It is pure 'technology with a purpose' that since its inception has actively involved end users. After months of testing with autism entities, we are especially excited with the results obtained. Hence, we want to raise awareness about autism, the daily challenges of those who live with autism spectrum disorder (ASD) and, finally, a technological solution that can change their day-to-day life for the better".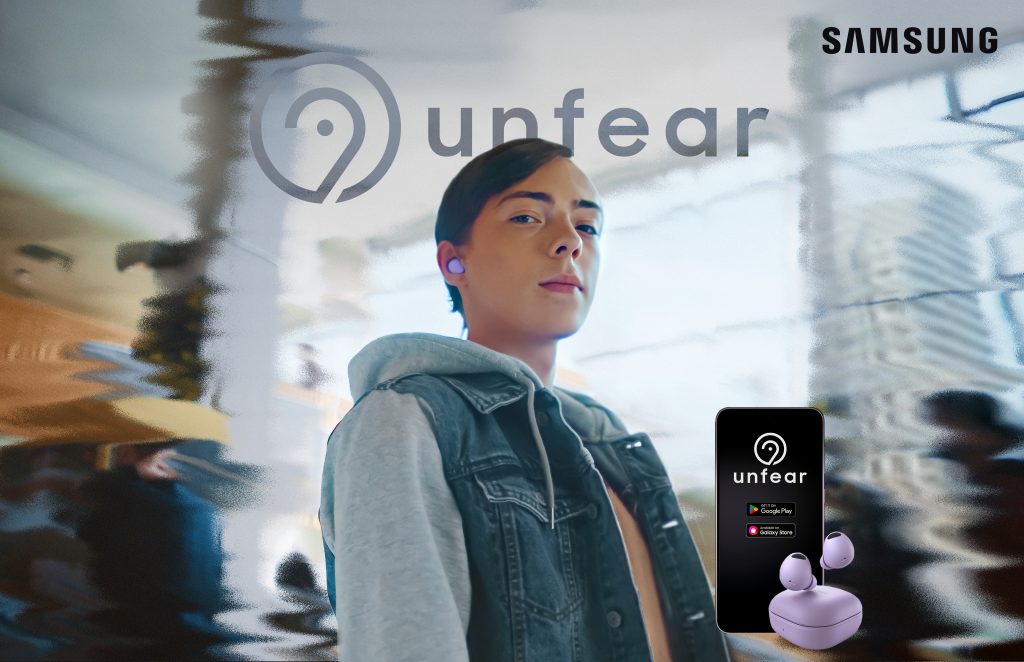 Alejandro di Trolio, ECD at Cheil Worldwide Spain, said: "With Unfear, we've gone beyond existing noise cancellation technology and taken advantage of advanced AI technology to prevent autistic groups from having to isolate themselves. This advanced AI selects and filters through machine learning and reduces the noises that cause panic attacks in autistic patients. In this way, when it comes to noises outside (sounds of sirens, dogs barking, fireworks, etc.) and in your mobile (gaming, video, social media), the algorithm acts as a kind of sound airbag."
Malcolm Poynton, Global Chief Creative Officer at Cheil Worldwide, adds: "In a world flooded with chat about AI, Samsung's Unfear is perhaps the most exciting and practical use of advanced AI today. It demonstrates Samsung's belief in the power of Technology with Purpose and Cheil's unique ability and DNA for creating meaningful, cutting-edge digital, gaming and mobile innovation. This stuff matters and I couldn't be more proud of the support Unfear offers for 70M people with ASD globally."
Download Unfear on Google Play here
Source: Cheil Worldwide