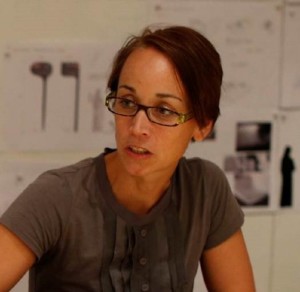 Creative agency Sedley Place has announced the appointment of Lara Farnham as design director.
Farnham will work alongside managing director Mick Nash, planning director Giles Calver, and head of business development Ron Cregan, on the senior management team. She will be responsible for all 2D design and will be based at the agency's London office.
Farnham has 20 years' experience within the industry, with time at world-renowned consultancies including Event Communications, where she was head of creative design, and Portland Design, where she was director of branding and graphics. Her CV also includes stints at Fitch, HOK London and Allen International. In that time, she has designed for some of the biggest brands in the world including BBC, CNN, IKEA, Diageo, BAA, NEC and Travelex.
Mick Nash, managing director at Sedley Place, said: "Lara is a creative and experienced design head, who brings with her some wide-ranging and hands-on expertise to our team. Her portfolio of work speaks for itself and we're looking forward harnessing her balance of pragmatism and creative insight for our clients."
Farnham, who has just completed a Masters in scenography from the Royal Central School of Speech and Drama, said: "Sedley Place is renowned for its heritage and experience within design. Over the years it's worked with some truly iconic brands. I am hugely excited to be joining a team with such excellent pedigree, and can't wait to bring my own experience to the table."