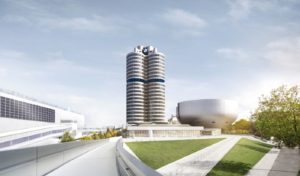 After a multi-stage pitch, BMW gave its global account for the area of Aftersales to Serviceplan Campaign. The agency is therefore now responsible for preparing a holistic, integrated, target-group-focussed and emotionalising campaign concept that is provided across markets and media in the form of a modular system for implementation and specific adaptation.
Specific tasks for the team around the Managing Directors Till Hohmann (creation) and Florian Strauss (consultancy) include support with drafting the communication strategy and with the preparation of all advertising media.
The identification of best practices in the individual markets as well as setting up a hub function for targeted sharing of knowledge is also important.
"We are very proud to have won over the customer with our global and innovative approach from the target groups. We support the driver through life in the area of Aftersales – whether he needs new winter tyres, a spare light bulb or a service package. The topics of individualisation and digitisation will play an important role in our work in order to offer the customer a convincing Aftersales experience," explains Till Hohmann, Creative Managing Director at Serviceplan Campaign.
On the customer side, Dr. Mark Leach, Global Head of Aftersales Communication at BMW & MINI, is responsible for the account.
Source: Serviceplan Campaign