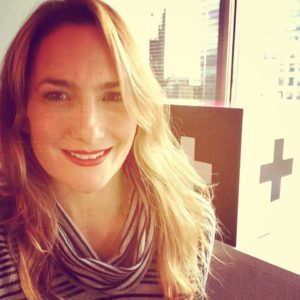 Shazam are extremely excited to welcome Alexis Rodriguez as their new Head of Global Marketing Solutions. Based in Shazam's NYC office and reporting to CRO Greg Glenday, Alexis will oversee the Integrated Marketing, Partner Marketing and Creative Services teams.
Alexis Rodriguez is an accomplished creative executive with over 20 years of corporate and entrepreneurial experience shaping and delivering innovative, high-impact TV, digital, social media, and mobile campaigns for some of the world's leading advertisers.
Prior to Shazam, Alexis was the SVP of Viacom Integrated Marketing where her strategic marketing leadership paved the way for both her clients and organization, creating stories that touch people and advance business. While at Viacom, Alexis forged an identity for herself as an expert in helping clients break through the clutter using data-driven insights to develop world-class content marketing that engages audiences wherever they are.
Most notably, Alexis and her team created compelling social-by-design campaigns for Domino's, Rimmel London, and Toyota. Tapping into "social influences" and harnessing their native platforms and subscriber bases, Alexis created brand-centric content, seamlessly aligned-with and organic-to advertisers' broader marketing strategies.
Additionally, Alexis founded and ran Branded Entertainment Studios and RAW Interactive where she directed several successful projects for internet startups as well as Fortune 500 companies.
Alexis has served on several industry panels including Coca-Cola North America Marketing Summit Teen Module, Communication Arts, and Applied Arts Magazines. Alexis has also received numerous industry awards including a One Show Pencil for her outstanding strategic work for the launch of American Express Blue, a Communication Arts award for creative and strategic excellence for IBM's presence at the 1998 Olympic Games, and How Magazine and Print Magazine awards for her work at the 2000 Olympic Games for IBM.
Source: Shazam