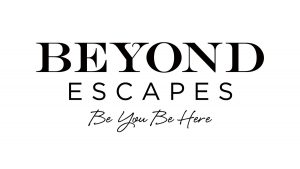 Creative design andbrand strategy agency, Shift, is behind the launch of a new holiday and leisure concept that is set to disrupt the domestic luxury travel market.
Beyond Escapes, which opened the doors at its first site in Devon earlier in 2018, launched with a UK investment of £60 million and comprises the very best in quality accommodation from mansion suites to lodges with private bubbling hot tubs. Indulgent leisure experiences on-site include the revitalising BE You Spa and Gym and gourmet BE Tempted restaurant serving locally-sourced, fresh produce.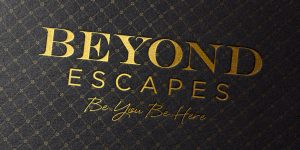 The team of brand experts at Yorkshire-based agency, Shift, were commissioned to name the overall concept and from there develop the Beyond Escapes brand identity. A key part of this includes the creation of a special heart, or leaf, icon, which features within the letter 'Y' in the brand logo. Guests can choose to associate the icon with the natural beauty surrounding the site, or with an emotive memory of spending quality time together during a stay. A gold colour palette, supported by neutral, earthy tones and colours, was developed to provide a sophisticated and luxurious backdrop for design.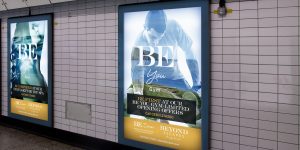 Shift also created naming conventions that could work across the full offering while allowing for scalability to support the brand's growth plans to open several more sites over the next five years. Providing an assortment of brand extensions including BE Perky coffee and BE Local, the concept helped to ignite market presence and strengthened brand immersion.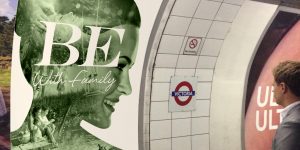 Consistency and care across all consumer touch points, from fabrics and finishing touches to marketing materials and signage, help to elevate the brand positioning and rival the UK's best luxury getaway destinations. A series of fine art pieces have been designed and made to reflect the atmosphere, locality and uniqueness of the Beyond Escapes site. These powerful brand assets are being utilised across all marketing channels as an opportunity to create a brand experience from the first construction phase to now provide showcase decorative pieces on site.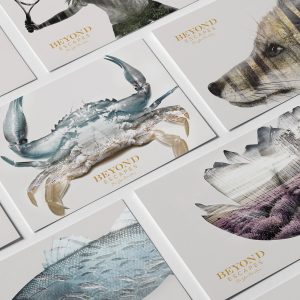 A launch campaign for the first site in Devon drew upon the first two letters of the brand name, 'To BE' – and acted as the driving force and vision for the project, promoting the ability for guests to feel their most relaxed and authentic selves. This has been utilised across an outdoor and radio above the line campaign and in associated PR activity.
Adam Lloyd, Creative Director at Shift said: "We are incredibly proud of the Beyond Escapes brand, which represents best in class within the UK staycation and luxury travel market. This was a fantastic opportunity to shape the brand journey and message from the very beginning, including the complex challenge of naming the overall proposition. Beyond Escapes offers the perfect escape that is accessible to all while going above and beyond what people expect – and it is exactly that spirit that we have looked to capture within the brand creative."
Sarah Hanson, Marketing Director at Beyond Escapes said: "Evolving a brand proposition on paper, into an impactful and exciting creative expression is no easy task, but Shift took the challenge and created a wonderfully different approach – the result is a stunning branding platform for Beyond Escapes."
Source: Shift