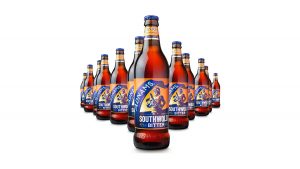 SNAP London has been appointed by Adnams to conduct a review of their brand strategy and positioning, covering all areas of their business.
Over the last eight years, Adnams have seen significant change and growth across their business – revolutionising their brewery, building a distillery, developing their wine business, tackling the low/no alcohol market, refurbishing their Southwold based flagship hotel, The Swan, plus winning awards for sustainability and their spirits range along the way.
This project will see SNAP LDN develop a positioning to tell their multifaceted story in a compelling way across all their touchpoints. The project will be run in collaboration with Adnams' in house Brand Team.
The activity is due to launch in May 2019.
Sophie Harris, Head of Brand Communications at Adnams, said: "We are very excited to be working with SNAP on our new brand project. When looking for agencies we really wanted to find a team that were both highly creative, but also could develop a strong brand strategy. The SNAP team clearly excel in both areas and showed great passion for Adnams, so it was clear they were our perfect partner for this challenge."
Louisa Fielding, Managing Partner at SNAP, added: "We absolutely jumped at the chance to work with Adnams. They have such a rich brand story to tell, and as a team they live and breathe it with real integrity. We are very excited to work together to create a brand world they can be proud of. And it's the icing on the cake to be able to enjoy a delicious pint of Ghost Ship in the glorious town of Southwold."
Source: SNAP London