Intended to welcome all gamers into the world of PlayStation®4, this new global campaign features some of the most loved game characters side-by-side with players in the real world. A casual coffee is interrupted by Monster Hunter World's Palico passing by, then players run quickly into battle towards an encroaching Rathalos. The start of a car journey is interrupted by Crash Bandicoot and friends whizzing by, inviting players to join in the race. A daily commute is detoured as players are thrilled to be welcomed onto Fortnite's Battle Bus. A stroll from the office turns into a game of FIFA 20 with star players and a horde of supporting fans. The calm of a library erupts as Cloud Strife leads players into charge against a Sweeper. And a morning routine is interrupted as Kratos grants a player the Leviathan Axe summoning him to join the fun. More and more join the fold as our global community of exhilarated fans play shoulder to shoulder with the likes of Aloy, Nathan Drake, Deacon St. John, and more, igniting their spirit and sparking their thrill to play.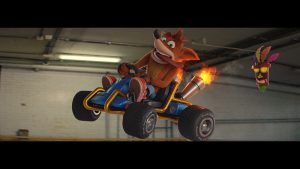 "It's Time to Play" continues to spotlight PlayStation's tradition of taking players out of their day-to-day and inviting them into fantastic worlds and granting them the power to be extraordinary.
This global PS4™ campaign, the latest with creative agency, adam&eveDDB, is now live.
"PlayStation is a global brand that resonates with audiences far and wide," says Mary Yee, VP, Global Marketing, Sony Interactive Entertainment. "We are passionate about the joy fans feel from immersing themselves in these incredible stories that are brought to life through our games. Our 'It's Time to Play' campaign, is an invitation to all gamers, from some of our most beloved gaming IP, to join the world of PlayStation and experience the extraordinary power of play."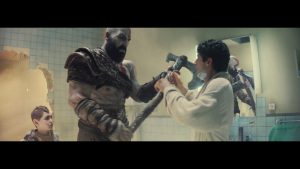 Source:
Sony Interactive Entertainment