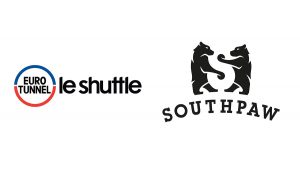 Southpaw has won a five-way pitch for a brief to celebrate Eurotunnel Le Shuttle's 25th anniversary next year. Creative work will run in early 2019 across the UK, France and the Netherlands, ahead of Eurotunnel Le Shuttle's official birthday on May 6th.
Southpaw's work will appear on TV, print, radio, out of home, digital, social and email.
Tom Poynter, CEO from Southpaw says: "The Eurotunnel is considered a 7th wonder of the modern world and is a fascinating business.  From the infamous hand shake between the Franglais engineers in 1990 when they broke through, to the regeneration projects it has created, to the off the beaten track experiences it enables its customers to go on.  We are thrilled to be helping Eurotunnel Le Shuttle on their journey."
The 25th anniversary campaign will aim to educate and raise awareness for Eurotunnel Le Shuttle and the services it offers to potential customers.
Jae Hopkins, marketing and sales director at Eurotunnel Le Shuttle, says: "Our tunnel is the only physical link the UK has to continental Europe. We are super proud of our history, and of the experiences and memories that driving onto our shuttles helps our customers create. Next year is a huge milestone in our journey and we will be celebrating in style through a fully integrated campaign.  It was critical we had the right strategic and creative partner to help us deliver that ambition and Southpaw demonstrated that consistently through the pitch and their creative strategy."
Southpaw won Eurotunnel Le Shuttle's social media business in January 2018 and launched its MORE campaign platform in September 2018.
Source: Southpaw