The Committee of Advertising Practice (CAP) has recently launched its public consultation on new ways to regulate advertising containing gender stereotyping and as the lead on This Girl Can, I've been asked quite a lot for my opinion on it.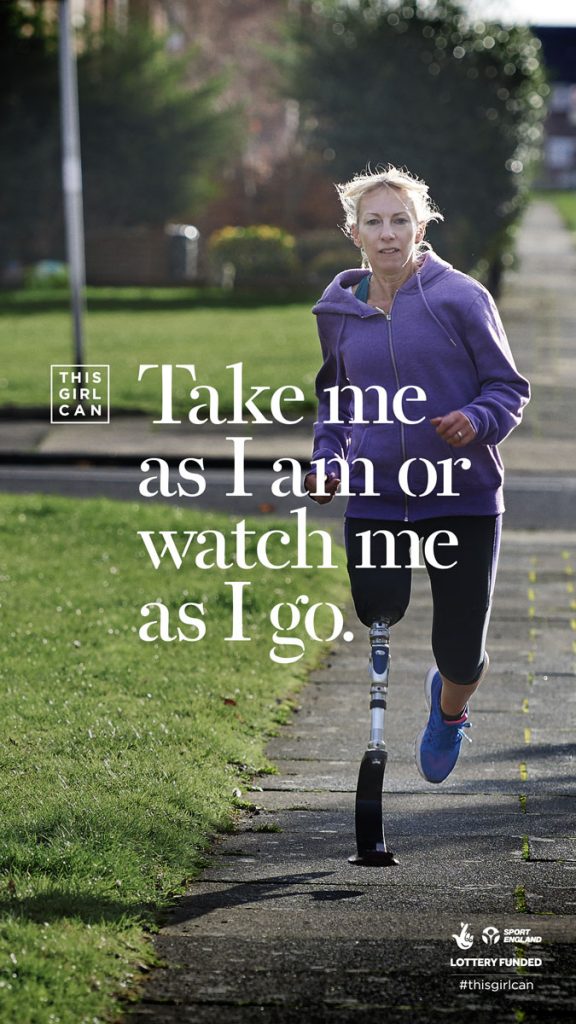 When we launched This Girl Can in January 2015, it was the first campaign of its kind to show women as they really are when exercising: unedited, in all their sweaty, jiggly glory. We created the campaign in response to the fact that by every measure, fewer women than men were regularly active.
We found 75 per cent of women wanted to be more active but a fear of judgement was holding most of them back. Judgement over how you look, how good you are at sport and how you spend your time.
The stereotypical ideal of a 'sporty' woman seen in some advertising – often of an elite physique with beautifully coifed hair and expensive exercise gear – can make other women feel low in confidence and fuel that feeling of judgement. We've had young women tell us in focus groups that they are put off from starting exercise entirely because they look at certain ads or brand imagery or media reports and think "I'll never look like that. I wouldn't fit in. Why would I bother even trying?".
It is important that organisations understand who they are talking to and what their lives are like and that the 'stereotypical' way of talking to or motivating people isn't necessarily the best way to do it. The old conventions of advertising and sports marketing weren't doing much at all to appeal to our audience. It was when we listened to them even more carefully and created an authentic campaign that reflected them that change really started to happen.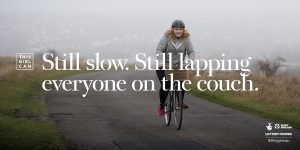 It's also important to remember that stereotyping isn't necessarily a matter of gender vs gender. It's also about not always showing one gender 'ideal'. It's about showing a wide variety of experiences that represents real life, where people can see an experience or an attitude that they can recognise and identify with. One of the reasons our campaign has been successful is that women could identify with something they recognised in their lives and felt inspired by the 'don't care' attitude of our girls.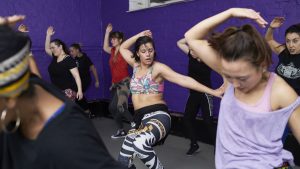 The ASA has already given guidance to advertisers and plenty of brands and advertisers have made big and welcome changes over the last three years, featuring much more honest and diverse advertising. We need to get others on board to recognise how effective it is when you listen to your audience about how they feel and how they live their lives and reflect that in your communications.
For This Girl Can, showing women of all shapes and sizes and all levels of abilities and life stages in our advertising has helped 3.9 million women become more physically active since 2015. It's pretty hard to argue that listening to your audience, using real insight about them and their lives and representing them authentically doesn't make good business sense.
Article by Kate Dale, Strategic Lead (Brand & Digital) at Sport England
About Kate: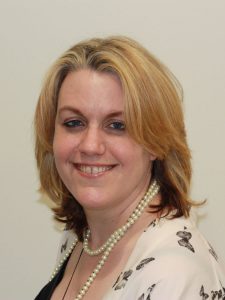 Carlisle-born Kate Dale will be the first to tell you that she was not a 'sporty type' whilst growing up. You might therefore think that a job at Sport England would not prove to be Kate's perfect role – but you'd be wrong. This is due to Kate having changed what it means to have a job at Sport England, taking the focus of the organisation away from sport and onto people instead. This novel approach has earned Kate and Sport England numerous plaudits for the ground-breaking This Girl Can campaign, and improved the lives of 3.9 million women to date.
After graduating from the University of Warwick, Kate moved to London to pursue a career in media. In 2004, Kate joined Sport England as their Portal Editor – creating and sharing content for businesses & consumers – excited by the challenge involved of working with a subject matter she wasn't familiar with, as well as taking the step of moving into the public sector.
As Sport England evolved, Kate's role expanded into communications and she played a role in the successful Olympic bid team of 2005. In the build-up to London 2012, Kate and her team carried out a great deal of work to get more people active and build excitement – using the platform of the major event to reach as many people as she could. During this period, Kate describes the work that her team carried out to be a complete step change from the previous campaigns of Sport England.
It was identifying these emotional barriers to sport that evolved the work of Sport England beyond sport and into what benefits being active can bring to personal health and wider communities, and that in turn led Kate and her team to create the This Girl Can campaign, working to help women manage the fear of judgment that stopped many being active, and helping to address the disproportionate gender gap between the number of men and women being active.
By recognising and addressing the fear of judgment, Kate and her team were able to create a ground-breaking campaign that truly empowered 'ordinary' women across the country, and made waves across the advertising and sporting worlds, inspiring more than 3.0 million women to get active.
This Girl Can was revolutionary as it was the first campaign to feature real women exercising in mass advertising, through telling the unedited story of women of all shapes, sizes, ages, and a range of diversities being active and playing sport.
Outside of her day-to-day work, Kate has even found her preferred way of getting active –recently completing her first triathlon and taking on plenty of new challenges including, most recently, learning to dance. Kate has said she still lacks the coordination to do anything with a bat and ball however.
Source: Sport England