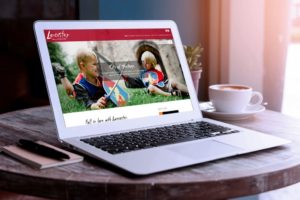 Visitors to Lancaster will now be able to use a brand new website to learn all about the city, discover events that will be taking place and plan their trip, thanks to Lancaster-based agency, Better with Jam.
The new website has been designed specifically for mobile and tablet use so visitors can research and understand more while they explore the historic city, and also features creative destination branding which was tailored to appeal to tourists, developed and applied by the experienced Better with Jam team.
Better with Jam won the contract to design and build the website following a three-way pitch to Lancaster City Council. The agency had already undertaken a project with the council in 2015, to rebrand the Light Up Lancaster weekend.
Janie Ash, managing director of Better with Jam, explains: "Our passion for Lancaster drove us to really show off the city, its personality, its history and its people.  When a tourism website makes people really want to visit a destination, you know you have done a great job; travellers are looking to be inspired and captivated by a destination and in this competitive marketplace, destinations really need to stand out from the crowd."
"When we began the project, our aim was to 'wow' people and to make them feel they must come to Lancaster as soon as possible. Throughout this project, we've been able to work closely and collaboratively with Lancaster City Council, to deliver a fantastic website that indeed delivers this 'wow' factor. As an agency, we like to ensure we have the right ideas, and also take the time to understand the client and put them at the centre of everything we do – together this ensures projects are delivered on time and on budget, which is crucial for any client," added Janie.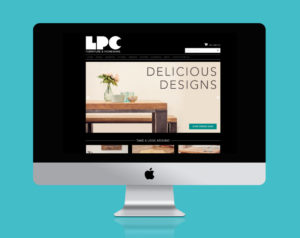 Better with Jam has also completed a project for LPC , refreshing and repositioning the brand as a major furniture retailer in the Bay area. With growing online competition, owner Pam Jones was keen to continue to push the company forward and remain first choice for loyal and new customers alike.
As a client for over 10 years, this time Better with Jam has supported Pam with the company's market strategy, new branding, key messages, new photography with art direction and a new website.
Pam commented: "I chose Better with Jam because the company has a wealth of talent that is unequalled in any other agencies locally. Having worked with the company before, I knew that Janie and her team would offer the right insights and direction to help us future-proof our brand. It was important that we got the right messages across about what makes us different, like our bespoke service. Working in partnership with Better with Jam has been great and we are very happy with the end result."
Better with Jam has enjoyed a strong start to 2017, and will shortly complete a project for Virginia House, Ulverston. The restaurant and gin parlour is launching a new brand which will be integrated into the company website, menus, uniforms, photography and online marketing.
Source: Better with Jam