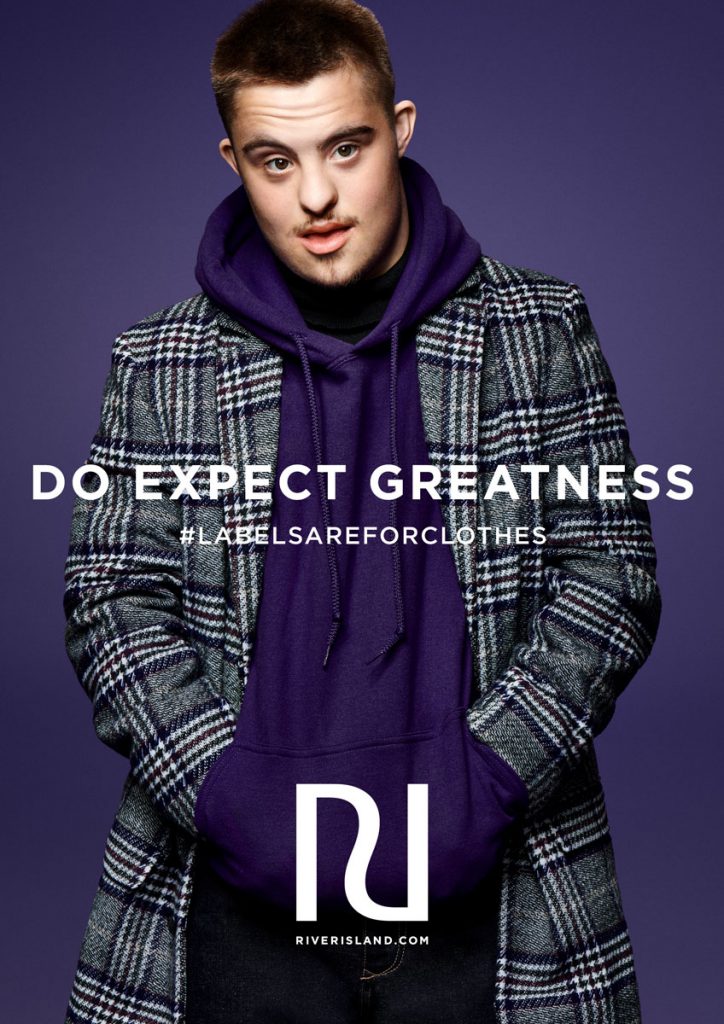 Studio Blvd. has created a new Labels Are For Clothes campaign with River Island featuring a mixed ability cast. The AW18 campaign was created in response to the tens of thousands of comments generated from the successful launch of Labels Are For Clothes in SS18.
Loving the first instalment, fans of the campaign asked to see more inclusivity of disabled people who make up 19% of the UK population. The LAFC campaign will run from September 17th across TV, digital, social, online and in-store and coincide with River Island's 30th anniversary celebrations.
The launch of Labels Are For Clothes generated over 56 million earned impressions and tens of thousands of comments. Recognising the positive response, Studio Blvd. and River Island decided to harness the power of earned media and commit to celebrating diversity and inclusivity in a way that continued to connect with their audience.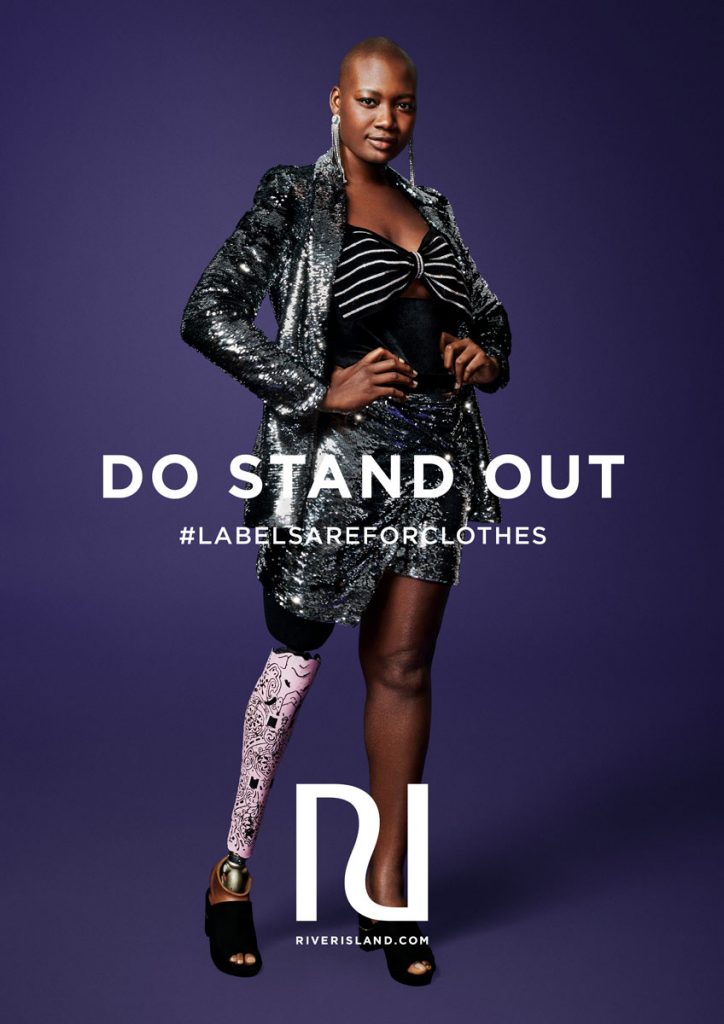 So when fans of the campaign suggested to dispel the stereotypes and labels associated with disability, agency and brand listened. The ad campaign features a 50/50 mixed ability cast, but rather than focus on each model's disabilities, it's their personalities that shine through.
Shot by renowned photographer Liz Collins and styled by Patrick Mackie, the campaign stars Paralympian athlete Jordan Luce who suffers from a condition that means he has to use a wheelchair daily.
Down Syndrome models Kathleen Humberstone and Harry Britton also feature in the campaign with self-empowering slogans 'DO EXPECT GREATNESS' and '100% STYLE QUEEN'. Other models include blogger and motivational speaker Mama Cox, who lost her right leg to cancer and dermatology student Ralph Souffrant, who suffered from low self-confidence because of his hyper-pigmentation.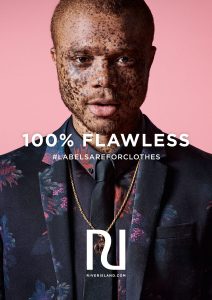 The colourful AW18 campaign continues to champion diversity and inclusivity in a way never seen before in the fashion retail category. In partnership with anti-bullying charity Ditch The Label, River Island have created a selection of slogan t-shirts and sweatshirts, championing the Labels Are for Clothes empowerment message.
Alistair Green, CSO, Studio Blvd. says: "Labels Are For Clothes continues to challenge outdated stereotypes and labels and champion diversity and inclusivity. For Autumn/Winter 18 we listened to our audience's reaction to Spring Summer and gave them the campaign they wanted. Our mixed ability cast challenge the preconceived notions and labels applied to those with visible physical conditions and celebrate their potential, their personality and their beauty."
Josie Cartridge, Customer Director, River Island says: "Our Labels Are For Clothes campaign continues, building on the reactions we had from consumers earlier this year. At River Island we want everyone to express themselves and hope our latest campaign, created with Studio Blvd. continues to help promote diversity and challenge outdated labels."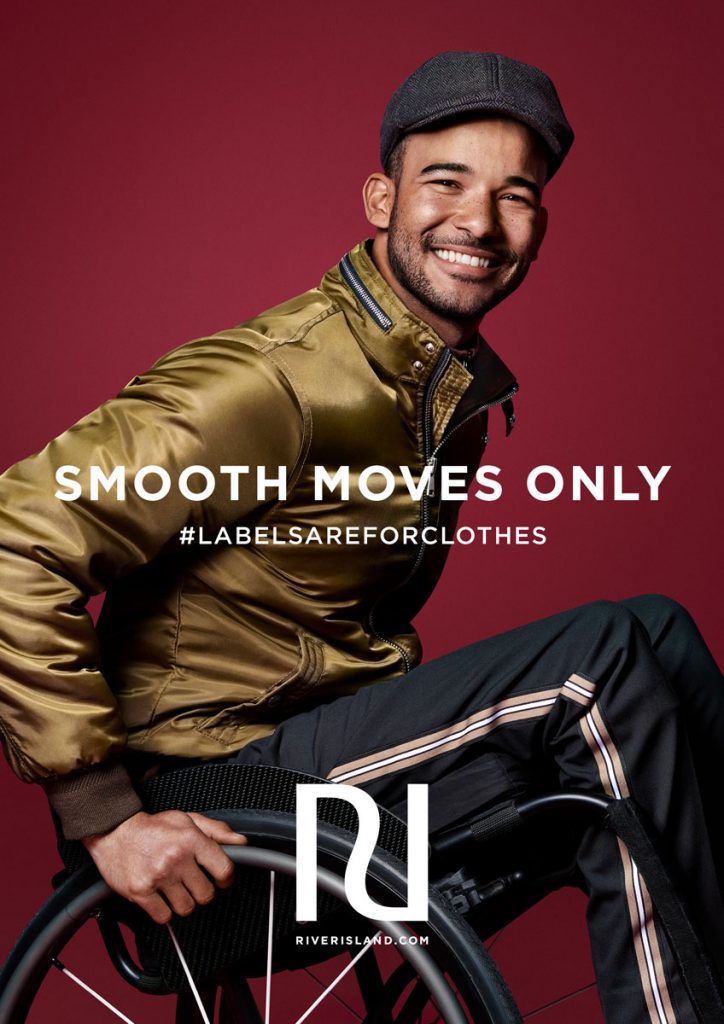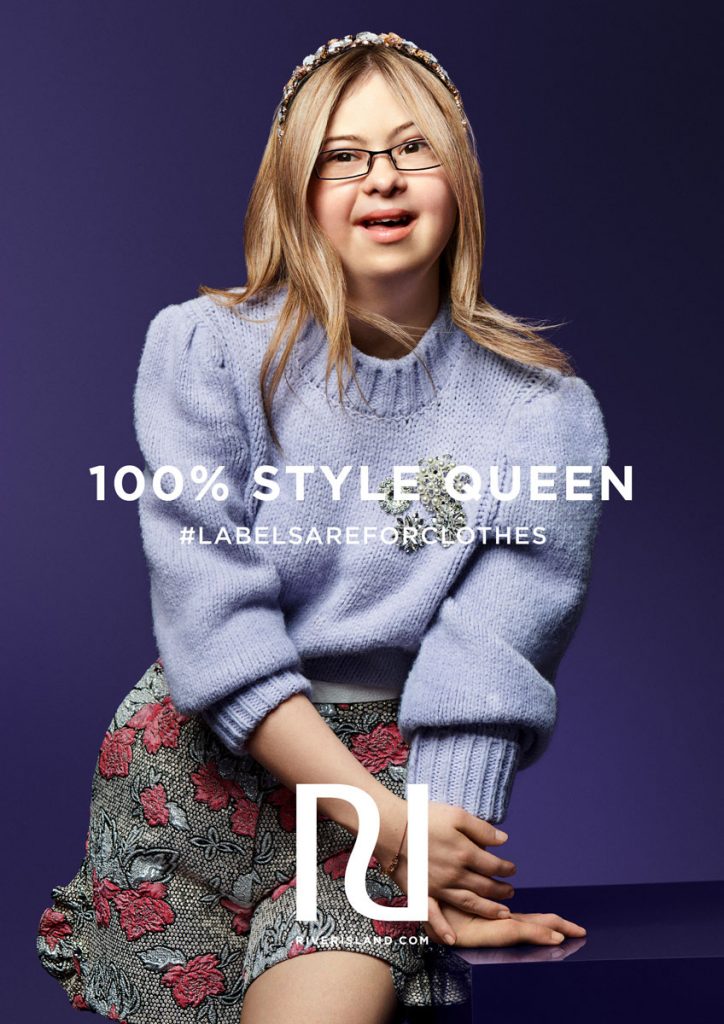 Victor Pyk, Creative Director, Studio Blvd. added: "We've built on the success of Labels Are For Clothes by centring the AW18 campaign around a mixed ability cast. We focused on the cast's unique personalities rather than their disability or condition. We kept it simple and powerful and I think it cements River Island as the thought leader of the fashion retail category."
Source: Studio Blvd.