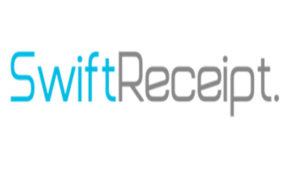 SwiftReceipt, one of the fastest digital receipt validation service in the UK, launches with a promise to revolutionise the service for shoppers and brands alike.
Backed by integrated service agency, Granby, bespoke technology validates customer redemptions in less than an hour – and as little as 15 minutes – delivering digital rewards (for example cinema codes) instantly, with the ability to dispatch physical ones within 24 hours.
SwiftReciept removes the need for outdated on-pack codes, instead simply asking customers to upload a photo of their till receipt to a mobile-optimised, branded microsite for validation.
For today's digitally minded shopper who demands instant gratification, it is fast, effective and reliable. For brands in many shopping categories – from drinks and household goods to impulse purchases and food – it offers the chance to quickly satisfy demand, delighting the customer and breeding loyalty.
SwiftReceipt's speed outstrips its competitors. The service also offers a best-in-class data capture mechanism. Brands will be armed with important information about shopper trends, making it easier to retarget customers and cross-sell multiple brands and categories.

Meanwhile, the technology's compliance with ISO27001, GDPR & EU data protection legislation, and access to full campaign analytics and reporting, will also help brands accurately grow databases and track ROI.
SwiftReceipt offers both an out-of-the-box solution for single-purchase reward claims, getting campaigns off the ground quickly, and bespoke solutions for more complex needs, such as multi-brand, multi-buy or threshold-spend solutions.
Joanne Kimber, MD at Granby, said: "Digital receipt validation has been taking shopper marketing by storm for several years, but hasn't offered instant redemption – until now. Consumers are less likely to take the time to complete complex redemption processes these days. They want everything quickly, and brands know it. SwiftReceipt is a gamechanger. Not only is it easy to set up, but brands will have access to more accurate data, aiding tracking and making ROI easier to prove."
Source: SwiftReceipt