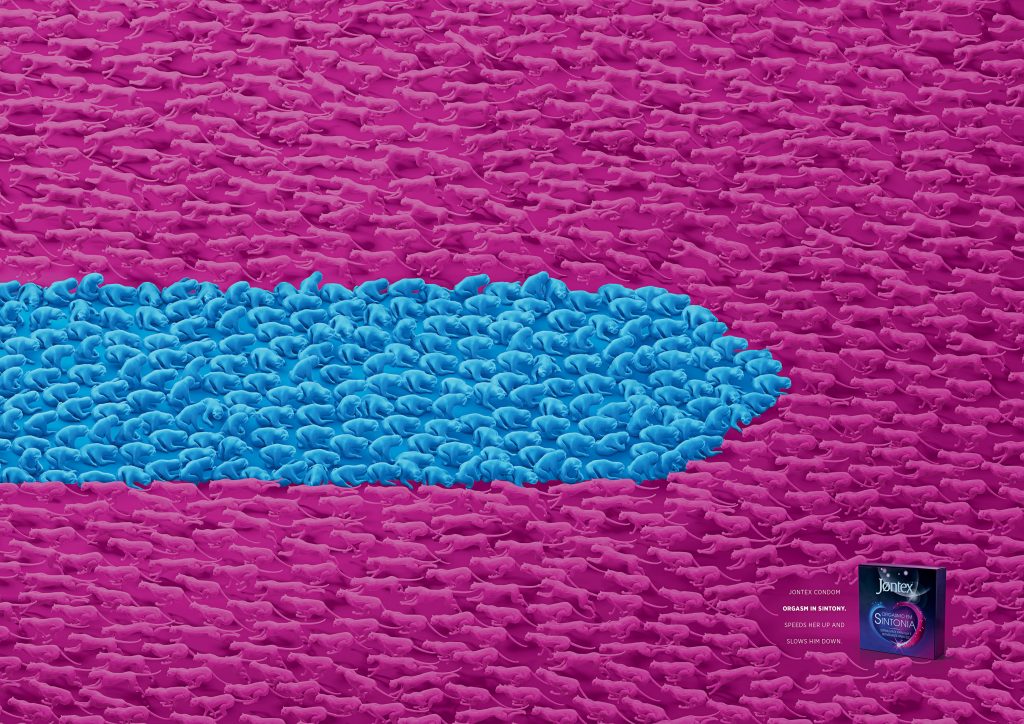 Based on the principle that men and women have different rhythms during sexual relations, Jontex is introducing a new product: "Synchronised Orgasm," a condom that prolongs the man's erection while stimulating the woman's pleasure, so that both may reach climax together. 
In order to publicise the product, BETC/Havas created a communication campaign that uses printed media, Facebook and Instagram posts, OOH media and activation by digital influencers.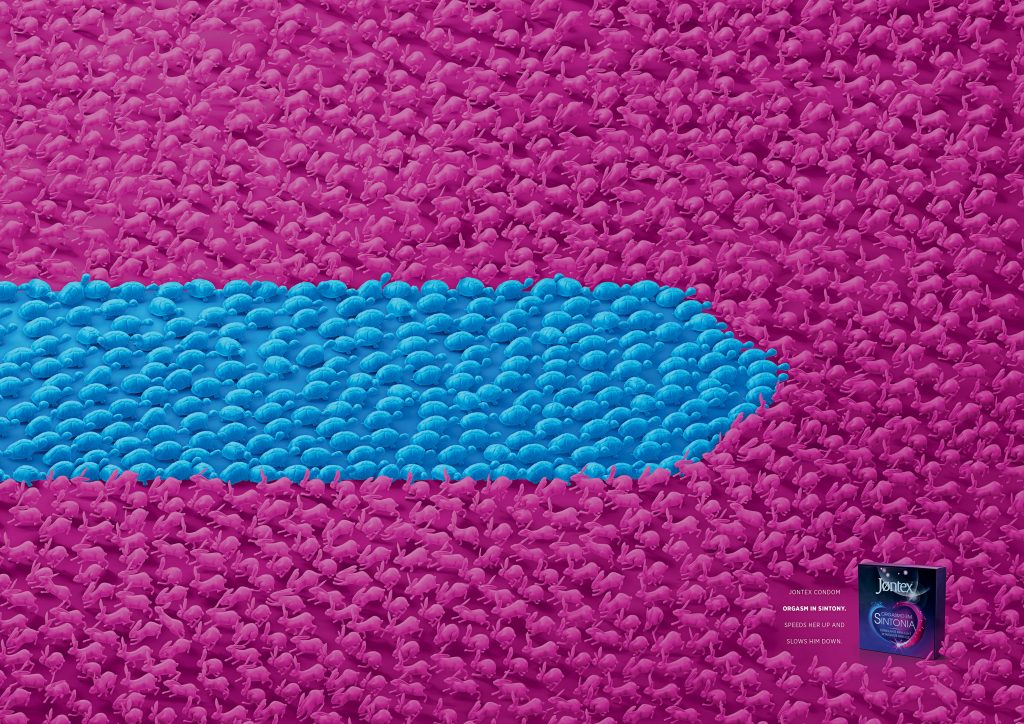 Following the creative insight "Retardant for him, stimulant for her, synchronising for both," the ads employ a modern look to emphasise the product's concept and show its effect in a lighthearted manner.
In the ads, we see turtles and rabbits, snails and hummingbirds, sloths and cheetahs; the turtles, snails and sloths represent the retardant effect of the condom, which prolongs the man's pleasure and makes him take longer to climax, while the rabbits, hummingbirds and cheetahs represent the product's stimulating effect to accelerate the woman's pleasure, helping the couple reach orgasm together.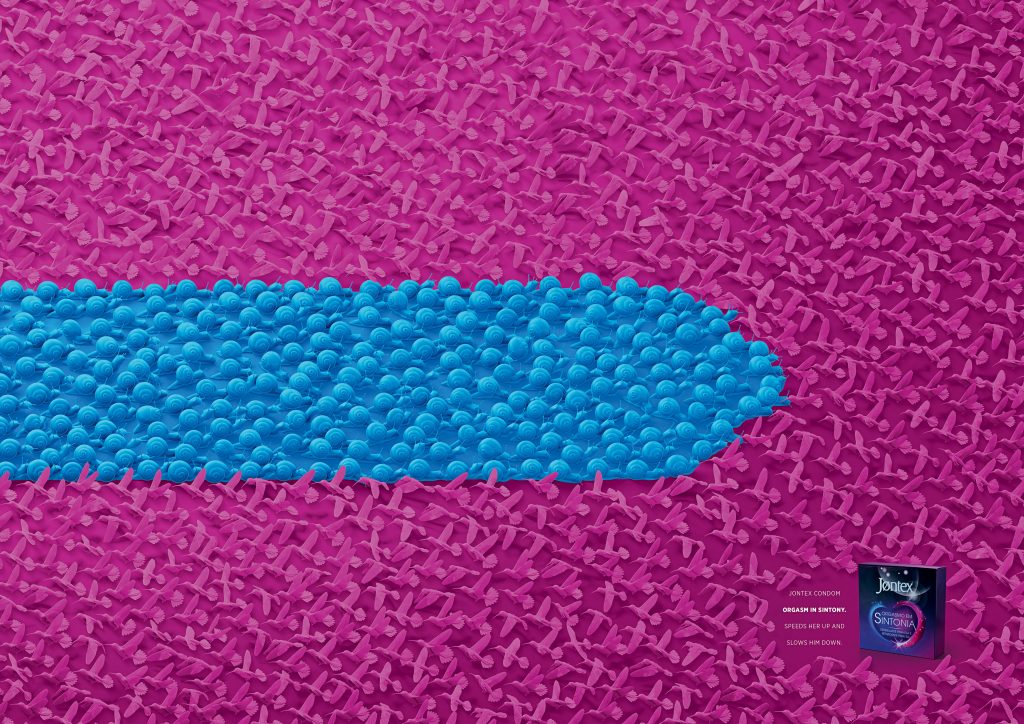 Source: BETC/Havas