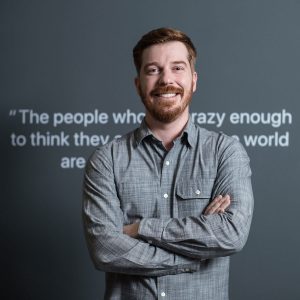 Ulisses Razaboni, who held the position of Art Director at Lew'Lara\TBWA, is now the new Creative Director at MAL\TBWA SP (Media Arts Lab), unit responsible for Apple's account in Brazil.
Since 2014 at Lew'Lara\TBWA, having worked at DM9DDB, AlmapBBDO, DDBNY, and BBDONY, Ulisses has participated in several ad campaigns throughout his career, including "Braille Bricks", which was developed for Dorina Nowill Foundation for the Blind, "Malu Moletom", for São Paulo State Government – FUSSESP, in addition to ad campaigns for Nissan, Ambev, and Hypermarcas.
"Ulisses is a very committed person who understands our brand's values and responsibilities very well. Apple has a great interest in becoming part of the culture in Latin America's market and we believe he is going to be very successful in this position," says Cassiano Saldanha, Apple's ECD.
He has worked in two Apple ad campaigns with the theme "Clicado com iPhone" [Photos taken with an iPhone], "Meu bloco na rua" [My carnival block on the street], made for carnival 2017, and "O Carnaval é seu" [Carnival is yours], for carnival 2018, as well as Apple's most recent Global Instagram campaign for Bumba Meu Boi Celebration.
"Ulisses is a true creative partner for our clients. Having him 100% at MAL reflects our ambition and commitment to creating a work that defines the culture and represents the most iconic brand in the world. I'm very glad to have his expertise and experience to help shape our growing team in this region to keep creating great ad campaigns of which everyone, inside and outside Apple and MAL, can be proud of," adds Carlos F. Perez, MAL's Regional Group Creative Director.
Source: MAL\TBWA SP