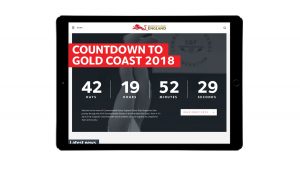 It's hoped that the new home for all of Team England's news as well as up-to-the-minute results will unite and inspire fans to follow the Games' every twist and turn, and celebrate Team England's success.
Salad won the project to reimagine the digital experience following a competitive pitch in September 2017. Having caught the attention of Commonwealth Games England (CGE) with their award wins and proven track record working with the world-renowned Clipper Race, Salad were tasked with creating a digital experience to match the excitement of the games themselves.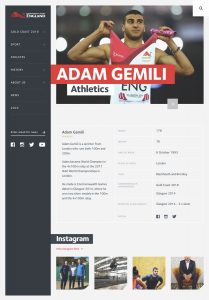 With the 2018 Gold Coast Games now underway, the site has transitioned into its second phase acting as the ultimate destination for sporting enthusiasts who are keen to stay abreast of the latest fixtures and results. The site's clean design is punctured by the distinctive crimson inspired by Saint George's Cross – a familiar albeit subtle symbol of belonging and national pride. Impressive visuals and dynamic content help to make teamengland.org both an immersive and engaging experience.
Core elements of the site include live data feeds, an intuitive search tool and rich historical archives. Taking inspiration from their design of the Clipper Race industry-leading race viewer, Salad created intricate visualisations to present a huge amount of rich data in a beautifully compelling way. The introduction of an interactive medal map is perhaps one of the most show-stopping features for fans to experience.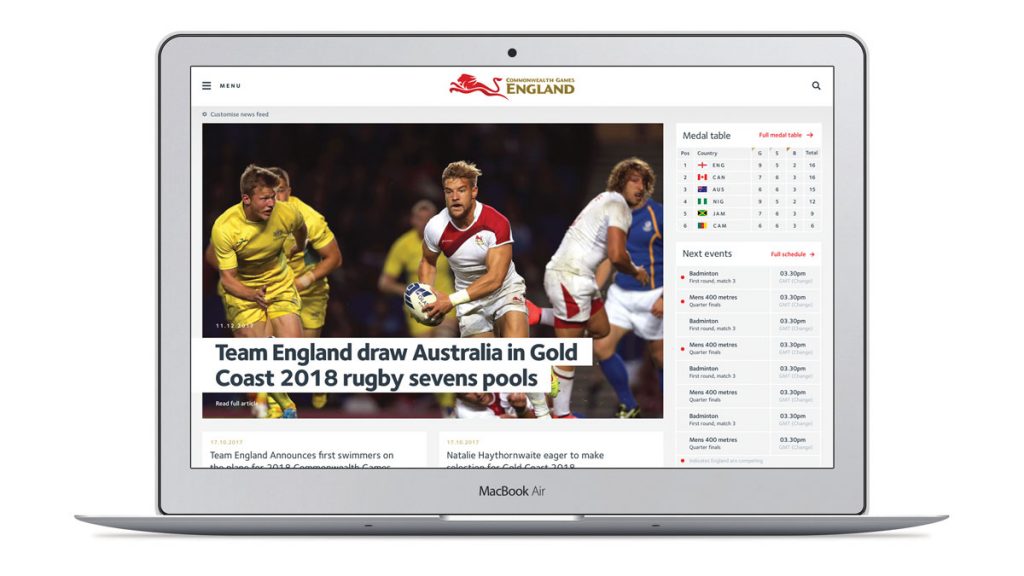 "We wanted to create an online experience with content that would resonate with fans and inspire new ones. Salad have delivered a website that captures our spirit and showcases Team England with pride. The site's intelligent capability is second-to-none, offering fans the latest news and results at their fingertips," said Peter Hannon, Head of Media and Communications at Commonwealth Games England.
With an unusually short timeline but a wealth of experience working with live sports brands, our teams worked to build something beautiful that would visualise Team England's success. We're proud to have contributed to the Games in our own way," added Arabella Lewis-Smith, Managing Director at Salad.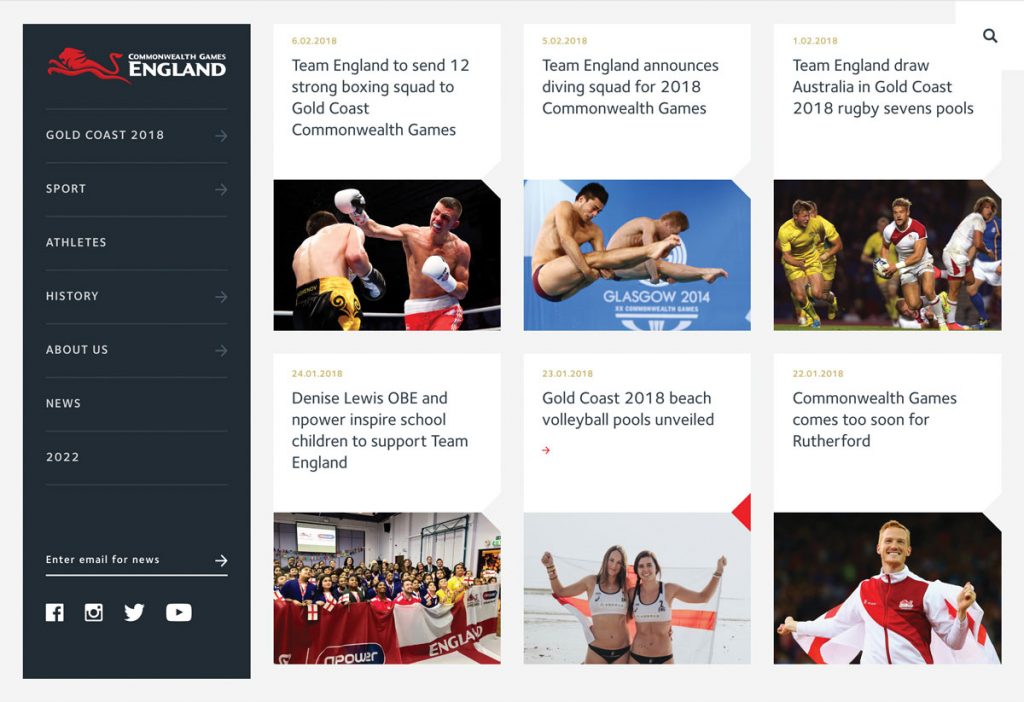 Source: Salad