UM Studios launches 'The Green Gallery Green Screen' ad blocker for the Flower Council of Holland, in collaboration with IMA (Influencer Marketing Agency) and Superhero Cheesecake. The Green Gallery Green Screen ad blocker is developed for the Dutch, German, UK and French markets, created to increase top-of-mind awareness for flowers and plants amongst European consumers.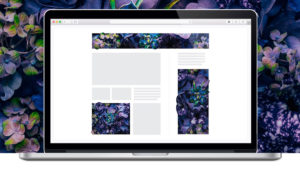 The concept, devised by UM Studios, is based on evolving online behaviour. Research shows that the amount of ad blockers used by consumers is growing exponentially and that flowers have a positive effect on humans: they enhance our creativity and reduce stress levels. The idea for the The Green Gallery Green Screen, that focuses on welcoming flowers to our computers, came into existence by combining these two insights.
Four international artists – Artists Henk Schiffmacher, Loco Dice & Hoxxoh, Geraldine Wharry and Pigalle – dedicated themselves to creating the visuals for the ad blocker, all inspired by the beauty of flowers. With the help of talented floral arrangers, photographers and digital designers, they created the initial twelve masterpieces that were used to shape the banners.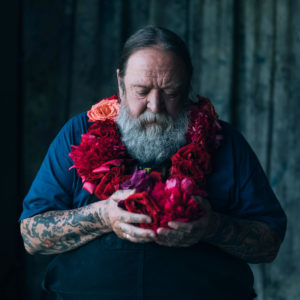 Esther de Waard, Brandmanager, Bloemenbureau Holland: "With The Green Gallery Green Screen ad blocker we're creating new opportunities. Top-of-mind awareness for flowers and plants among new, relevant and critical audiences that we usually wouldn't easily reach. By collaborating with a renowned creative influencer per market, we're generating publicity online on both national and international levels."
Elias Reinheimer, Director Strategy and Business, UM Studios: "A media agency advising an ad blocker as a creative media solution might seem like an oxymoron. However, it remains our ambition as a creative content label to keep surprising our customers with innovative concepts. With this concept, we're offering the people that already use ad blockers an interesting alternative. IMA was the perfect partner to select the four international artists, each with its own following and unique signature. They also led creative direction and production for the artworks and photo and video assets. Armed with this incredibly beautiful and inspiring content, we set up a strategic influencer marketing campaign together to create maximum awareness around the campaign."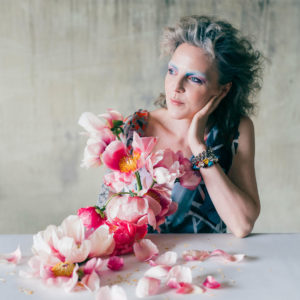 Maddie Raedts, Founding Partner & Creative Director, IMA: "As an agency we're proud to be highlighting the shift in influencer marketing and challenging a common misconception that influencers are just fashion bloggers. They are inspirational individuals with a passion, loyal following and the profound ability to move people. Consumers want to see real people doing real things, which is why raw, in-the-moment content and documentary-style videos are so compelling and fit the zeitgeist. This project shows an important movement away from traditional B2C marketing to H2H: human-to-human. People trust other people over advertisements, which is why this project and its message are so powerful."
The ad blocker, available for Chrome, Firefox, Safari and Edge and the website, were developed by creative digital production studio Superhero Cheesecake.
Source: UM Studios