TLC, India's lifestyle channel, is launching India's first-ever female stand up comedy show "Queens of Comedy". Conceptualised by The Glitch, the ad features actress Richa Chaddha, stand-up comedians Kaneez Surka, Rohan Joshi and Varun Thakur.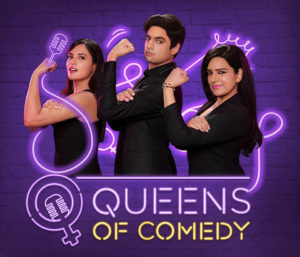 Breaking the most common stereotype that, women can't be inherently funny, the video sends out a tongue-in-cheek message about backward mindsets and leads to the launch of India's first-ever female comedy challenge.With the central message at the core and many laughs in store, India's first female comedy challenge is all set to create waves.
"It has been a great experience to partner with TLC on a show that really is an effort to level the playing field. It's a move which will provide a great platform for women to show off their talents without stereotypical criticism. Our attempt here is to use what we hear every day and turn it into motivation for women to participate.  What's more exciting is that this is just the tip of the iceberg!" said Prachi Maroo, Business Director at The Glitch.
While speaking about the creative strategy, Sunetro Lahiri, Creative Director at The Glitch, said, "The visibility problem when it comes to women in comedy is an unspoken truth. And, the reasons behind them? All based on pure lack of logic. So, from a campaign point of view, we figured that making that sheer lack of logic the focus point for the campaign would be the best, most hard-hitting way to state the obvious, that Women are funny, period!"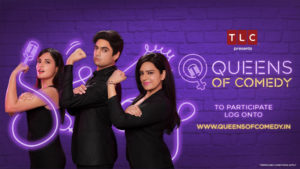 Vednarayan Sirdeshpande, Director Audience Development, Female and Family, Discovery Communications India commented: "The objective of the communication message is to break the typical stereotypes of society but in a funny and sarcastic way. While it is a well- known fact that humour is an individualistic talent irrespective of gender, but on a broader and generalised level – men are perceived and expected to be funnier than women. However, the ground reality is that many women are equally funnier, which is even reflected in our day-to-day conversations. The communication objective is to attribute humour to an individual – an individual that can also be a woman and not always a man. Queens of Comedy is a platform that aims to search for the next big female talent in our country."
Source: The Glitch