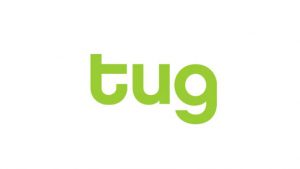 Tug, an international Digital Performance Marketing Agency, announced the opening of their German office in Berlin. With this new expansion, Tug is continuing to aggressively expand both the business and the teams globally and has made a significant number of senior hires in 2018. With the opening of the German office, Tug will be providing digital marketers in Germany with expert knowledge across a combined and integrated offering of Media+Creative+Technology.
Tug also announces the appointment of Thorsten Nolte as the region's first MD, reporting to Tug Global CEO, Nick Beck.  Thorsten joins the organisation with over 20 years of digital experience across EMEA the US and Asia. Prior to joining Tug, Thorsten served as Client Partner at Sapient, where he managed the Volkswagen, Porsche, McDonalds and Bosch portfolios.
"I am incredibly excited to be joining Tug as MD for Germany. We share the same vision of where the marketing industry is heading, and Tug has a unique Media+Creative+Technology approach and 'can do, will do' attitude. This will put us in a great position to offer our clients solutions that will have a positive and accountable impact on their business," says Thorsten Nolte, Tug MD Germany.
"Tug has experienced phenomenal growth internationally, having just announced the acquisition of 14 Digital in Australia earlier this month, and now Germany with our newest office in Berlin," said Nick Beck, CEO, Tug. "At Tug, we are committed to servicing brands with localised knowledge across a global footprint. We have more than doubled our clients year on year and we have expanded the business and teams globally to deliver strong results through great creative, unified technology solution and bespoke media buying based on the channel."
Source: Tug