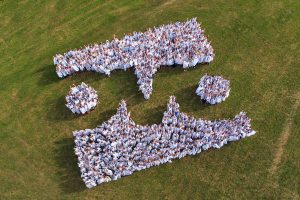 OVO Energy, the UK's leading independent energy provider, has appointed Uncommon Creative Studio to consult on the brand, its role in culture and the future of the energy category.
OVO Energy was founded in 2009 by entrepreneur Stephen Fitzpatrick on the belief that people wanted a better energy company – one that simplified energy and that they could trust. Today OVO is no longer simply an energy retail business: it is a group of innovative, dynamic companies, all striving to harness technological advances with great consumer propositions to create more abundant clean energy for everyone.
With nearly 800,000 customers, OVO Energy is investing in energy technology that can unlock renewables' potential, the electrification of transport, and the rise of connected homes while focusing on delivering tariffs that offer renewable electricity to customers.
The appointment is effective immediately.
Adam Rostom, MD of OVO Energy, commented: "Uncommon's wild creativity and bold approach really resonates with us and reflects our values. Both companies see the current state of the world as an opportunity for brands that truly want to make a difference. Uncommon's modern and gloves-off take on communications makes the agency a great fit for us."
Nils Leonard at Uncommon, added: "OVO Energy is doing great things. As a company and as a team they match our ambitions and understand the changes and new behaviours needed to succeed in the world right now. It's an awesome brand to be working with so early on in our journey. Energy is a critical part of all our lives, and the future of our relationship with energy has never been so under scrutiny. This is an excellent time to be working with a company that is leading the future of the category, and to be a partner in building such a brave and modern brand is what Uncommon is all about."
Source: Uncommon Creative Studio