VANGUARD, one of the world's largest investment companies, has taken over Europe's biggest advertising canvas, London's IMAX, with its award-winning 'V for Value' campaign created by AML Group.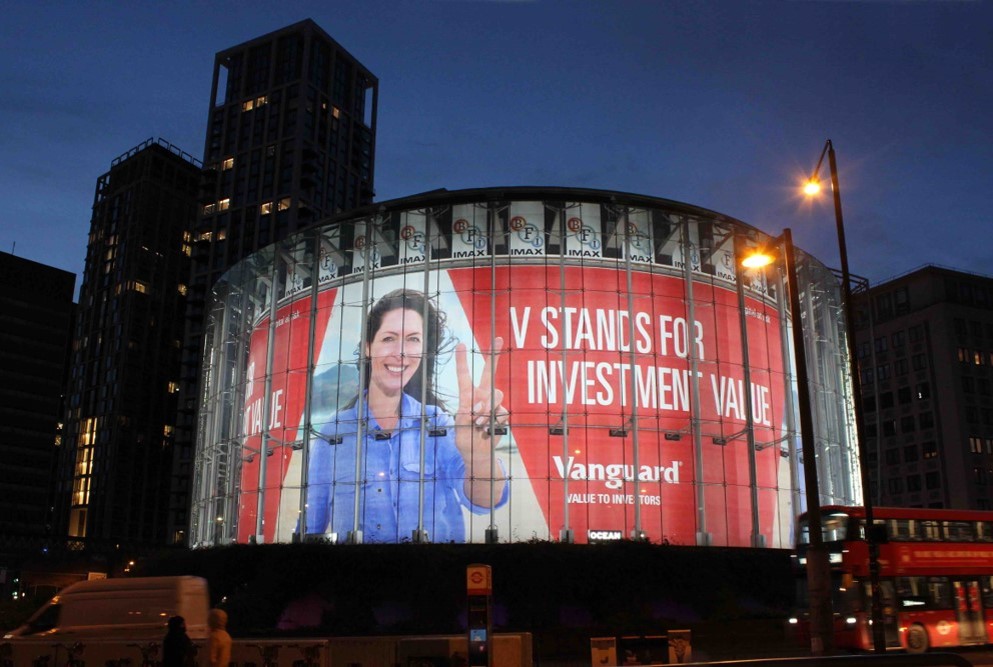 Launched in February 2020 across TV, digital, OOH, radio and print the campaign is designed to bring value to investors – communicating Vanguard's commitment to low cost, good value savings and pensions with a mobile-first platform that was ranked 1st in a recent Which? Report.
Described by Investment Week as 'the Nike of our industry' and praised by the FT for bringing investing to a wider audience – Vanguard has seen an 80% increase in individual investors since the beginning of 2020 and the launch of the campaign with 45% of its clients under the age of 35.
The iconic 120-metre long, 14 metre-high IMAX site is London's ultimate outdoor advertising spot – and has provided a platform for some of the World's biggest brands including: Mercedes; O2; Costa and McDonald's.
Source: AML Group.