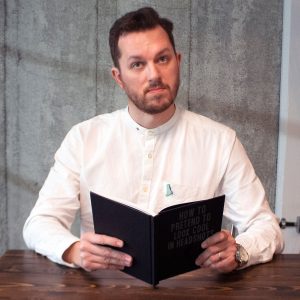 VaynerMedia has announced the appointment of Daniel Fox-Evans as Group Creative Director London.
Daniel will be part of London's senior team, which includes an integrated staff from the media, creative and strategy departments. He will lead and oversee creative output for the VaynerMedia's global, regional, and local market campaigns, for brands such as RBS, Shell, Diageo, and PepsiCo.
Former Creative Director at Leo Burnett, Daniel is an award-winning creative who has also held creative leadership positions at full-service and digital agencies in London and Paris (We Are Social and buzzman, respectively), developing socially-led campaigns for the likes of McDonald's, Toyota, Benefit, Samsung UK and EU. A decade ago, Daniel set up and founded the creative community and blog 'Hello You Creatives' to inspire and help people make and do more.
Commenting on his appointment, Daniel Fox-Evans, Group Creative Director London at VaynerMedia, said: "VaynerMedia, for me, embodies the very values I've long been championing within our industry. Focused on solving problems, and using creativity as a catalyst for change. It is an environment that sets out to use audience-first marketing to create shared value between audiences and brands. A place to make more and do more that matters."
Eric Fulwiler, Executive Director London at VaynerMedia continued; "We're incredibly excited to welcome Daniel to our growing London family, which is expected to hit 100 people this year. We spent many months looking for someone who not only shared our values, but also our vision of what modern-day advertising should look like. He'll work closely with our strategy and media teams to help redefine how creative campaigns are built for the world of 2019. His career includes years spent working on through-the-line campaigns at network agencies and small digital-focused start-ups. And most importantly, he came recommended to us by one of our senior creative teams as the best boss they've had. We look forward to having him on board."
Source: VaynerMedia