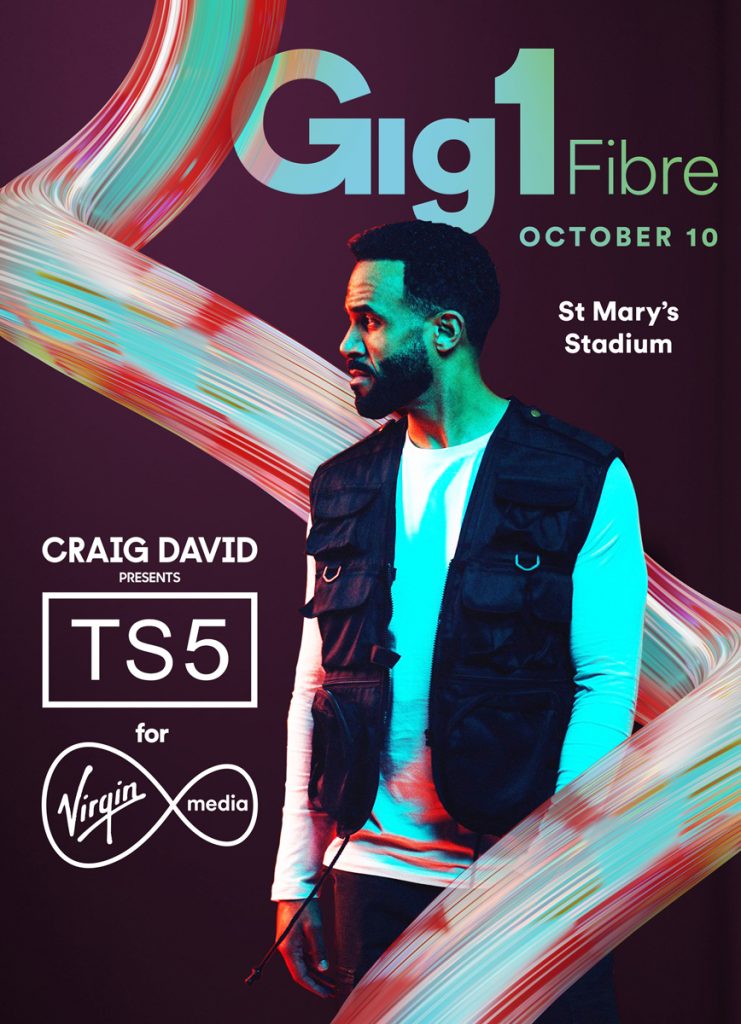 Virgin Media has switched on the UK's fastest gigabit home broadband services across Southampton. It is the first city to benefit from the company's plan to bring gigabit speeds to nearly 15 million homes by the end of 2021 – the entire Virgin Media network.
Virgin Media's Gig1 is now available to around 100,000 homes in Southampton with another major UK city set to follow in the coming weeks. As broadband data use increases tenfold every 7 years, this service provides the connectivity needed for future applications like 8K streaming, cloud gaming and virtual reality telepresence without the need to excavate roads and streets to install new cables.
To celebrate the launch of these next-generation Gig1 services, Virgin Media has joined forces with Southampton-born superstar, Craig David, to put on a free and exclusive one-off gig at St Mary's Stadium on 10 October.
Jeff Dodds, Chief Operating Officer at Virgin Media, said: "By launching our hyperfast Gig1 services in Southampton today, we're marking the start of next-generation gigabit connectivity across our entire network at a speed and scale unmatched by anyone else. This service is more than 20 times faster than the UK's average broadband speed, meaning that households can do everything they want to do online, at the same time, without delay and are well set for whatever comes next. The Government has called for nationwide gigabit connectivity and we're helping them leap forward to reach this ambition."
Nicky Morgan MP, Secretary of State for Digital, Culture, Media and Sport said: "I am pleased Virgin shares our ambition to boost the UK's connectivity by investing in the fastest and most reliable broadband speeds. This will mean people can really take advantage of the digital revolution. It is fantastic Southampton will benefit from Virgin's investment and progress is being made to get gigabit-capable connectivity right across the UK. We are also investing heavily to make sure the whole country can capitalise on next generation broadband and are committed to creating the right opportunities for industry to push ahead with nationwide rollout."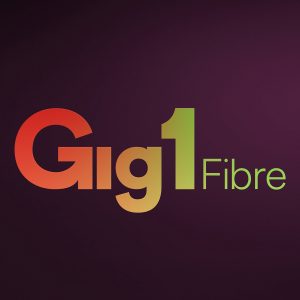 Cllr Christopher Hammond, Leader of Southampton City Council, said: "Southampton will be the first city to have Virgin Media's hyperfast connectivity – which our residents will really benefit from. This city has a thriving digital and creative economy and the council is fully committed to supporting residents, businesses and visitors to embrace the opportunities that technology presents. It's great to be welcoming Craig David back to his home city to celebrate this investment."
The hyperfast Gig1 service offers an average peak-time download speed of 1,104Mbps. Gig1 broadband is available to new and existing customers and can be packaged with or without telephone, TV and mobile services, with prices starting at just £62 per month on an 18 month contract. Customers taking the new service will also benefit from a guaranteed price freeze for at least 24 months.
Customers taking Gig1 will benefit from Virgin Media's new and best ever equipped gigabit capable router – the Hub 4. The new router is Virgin Media's fastest to date and features improved WiFi hardware to provide speedy and reliable connectivity throughout customers' homes.
The Hub 4 boasts more antennae than its predecessor, the Hub 3, meaning it can manage multiple devices at the same time around the home which can all share the hyperfast speed. The new router makes use of the operator's next generation broadband technology, known as DOCSIS 3.1, which it will deploy across its entire cable network over time.
With Virgin Media's hyperfast gigabit connection, ultra-high definition 4K films and TV programmes, very large files and 360 degree videos can be downloaded almost instantaneously, even with multiple devices using the connection simultaneously. The connection will also support innovative technologies like virtual and augmented reality headsets, cloud gaming and futuristic immersive in-home entertainment.
Virgin Media has the largest gigabit-capable network in the UK which currently passes nearly 15 million UK premises. The network consists of both fibre-rich cable and fibre connected directly to the premises, both of which can provide customers with gigabit speeds.
Virgin Media, through its Project Lightning programme, is also continuing to expand its ultrafast network to more homes and businesses across the UK. Almost 2 million premises have been passed since the project began.
This announcement comes hot on the heels of other gigabit deployments across the European footprint of Virgin Media's parent company, Liberty Global. UPC Switzerland and Telenet in Belgium have both recently upgraded their networks with gigabit speeds which followed 12 cities in Poland and three in Slovakia earlier this year.
Source: Virgin Media