VocaliD, an innovative company that is pioneering the customization of digital voices for people with speech impairments, has tasked creative agency, Saatchi and Saatchi New York to create a new marketing campaign that will drive awareness and encourage people to share their voice.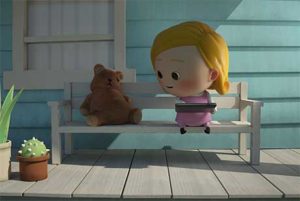 Founded in 2014 by speech scientist, Rupal Patel, VocaliD is the first company to build unique digital voices for those unable to speak without computer assistance. Up until then, these individuals had relied on a handful of robotic, generic sounding voices. With VocaliD, people of all ages and genders are now able to record their speech on the Human Voicebank platform for use in building custom voices for millions of people who are living with voicelessness.
Saatchi and Saatchi New York created the interactive and animated voice-activated film that tells the story of Goldivox, a girl on a journey across the world to find a voice that fits her. Simply by reading the words on the screen, you help play the video featuring a girl with the inability to speak on her own, traveling the world looking for a unique voice that fits her.
The campaign aims to raise awareness of voicelessness as well as encourage people of all ages, genders, and nationalities to share their voice to help those in need of their unique vocal identity. It will also help people understand that their voice has the power to help others, and ultimately bring awareness to this issue.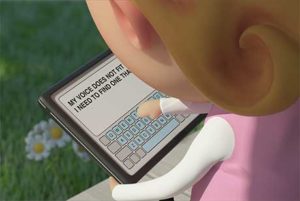 Jay Benjamin, Chief Creative Officer, Saatchi & Saatchi New York: "This was a very unique challenge that demanded a unique solution. We hope this interactive storytelling experience will help people feel how powerful their own voice can be, and that they will be compelled to donate their voice through VocaliD or even spread the message to others who might donate theirs."
Rupal Patel, Founder, VocaliD: "Goldivox is one part fairy tale we all know and one part a story that many of us never imagined. As we understand Goldivox's need to find a voice that fits, we discover that each one of us has the power to share voice. The interactive read along invites you to empathize, act upon and cheer on Golidvox all in one! It's so exciting to have the creative genius of the Saatchi team bring our vision to life through Goldivox's voice!"