Waterford, the Irish luxury crystal brand, has launched a new identity. Created by London based agency Identica, the rebrand amplifies the traditional craftsmanship and deeper complex cutting techniques Waterford employs. Reframing the brand as desirable and relevant to a younger audience, the overall result is an identity that shows elegance, the mastery of cutting and creating crystal – the very essence of Waterford.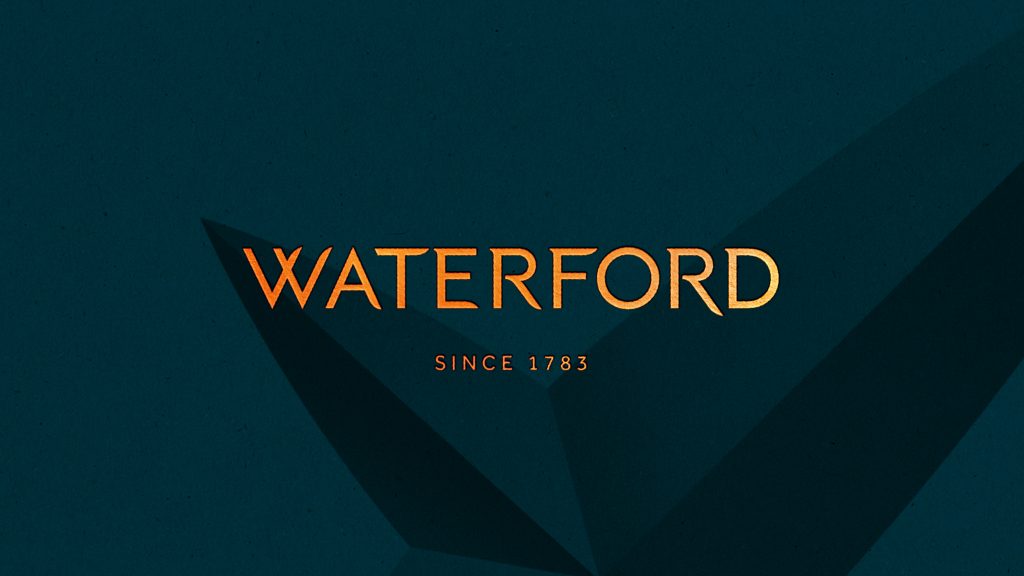 With a history dating back to the 1780s, Identica was tasked with re-establishing Waterford as the unequivocal manufacturer of luxury crystal, by celebrating the brand's authentic heritage, true craftsmanship and the unique feel and sound of Waterford crystal.
Looking to reframe the brand and where it sits in people's lives, Identica sought to not only retain its more traditional consumers but also to attract a younger audience. Based on the brand idea 'crafted since 1783 for this very moment', the agency looked to change the perception of a brand saved for special occasions, to a beautiful product that transforms everyday moments to make them truly special. Ultimately to view Waterford crystal as more spontaneous. To exist to be enjoyed, and to elevate any occasion.
Identica has hardwired the history and craftsmanship of Waterford into the redrawn brand icon and word mark. Inspired by the brand's signature Lismore cut which references the battlements and windows of Lismore castle in Waterford, the new logo uses the physical forms of this unique cut to create an identity steeped in the brand's craft. The original Waterford cross section with the W has been retained; a subtle link to the past but a modern interpretation.
The new colour palette references to the brand's origins in Waterford Ireland, with a deep Fjord green and a bright molten orange representative of the elemental starting point of all crystal pieces.
Identica redesigned the brand's famous seahorse to feel like a modern shorthand of the brand and a mark of authenticity and heritage. The agency also developed the identity system to be monolithic across the ranges.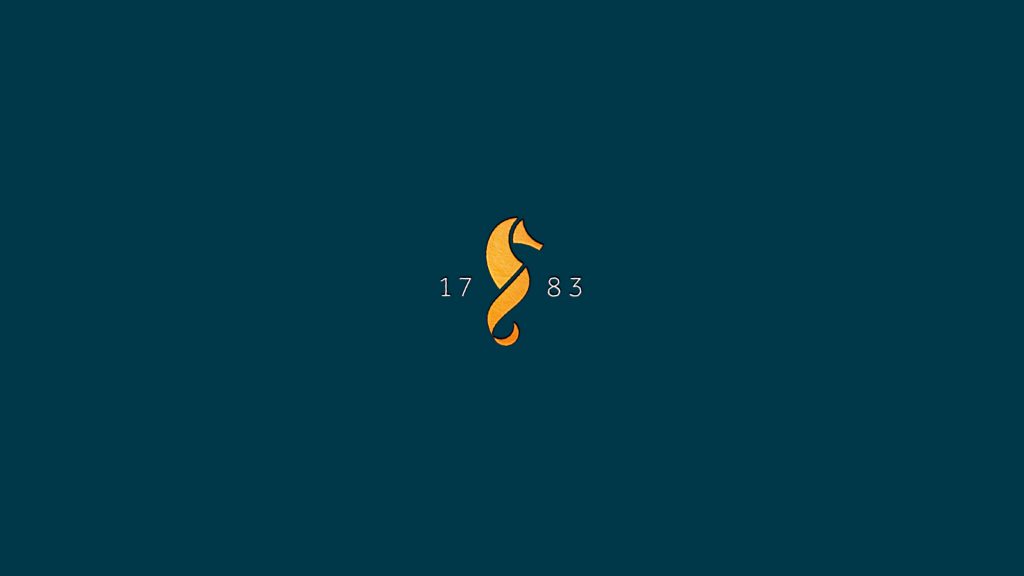 A new photographic style has also been developed, allowing the product to be shown in authentic settings, surrounded by everyday but unexpected items. The new style is a move away from the more traditional lifestyle images that exist in the category, demonstrating that this really is a brand for you to interact with every day. Finally a new suite of imagery and films was created to celebrate the craftsmanship and expertise in creating each piece, showcasing the time, care and skill behind every Waterford product.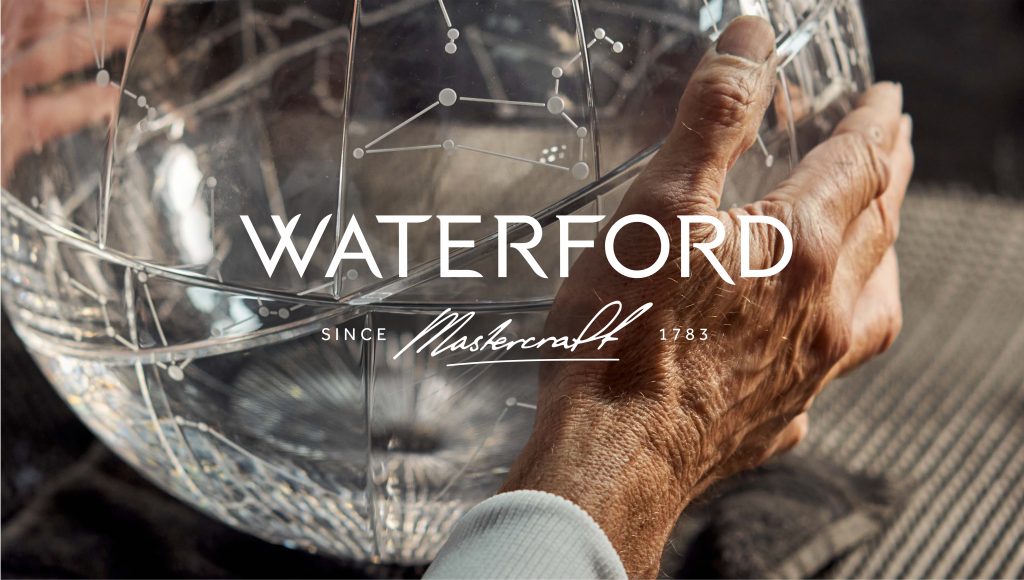 On the launch of the new identity Davy Thomas, VP Waterford said, "Identica really engaged our entire team to understand the challenge we were facing and worked with us to unpick the opportunity. They defined the creative idea at the heart of our brand and brought this to life in a contemporary and visually arresting way, whilst still holding true to the brand's heritage. The new identity, marketing collateral and packaging has been well received across the entire business, it's a real step change for Waterford and we are confident it will force our target consumer to reappraise the brand."
Richard Clayton, Creative Director, Identica added, "The brief was one that many established brands have faced; how do we retain the essence of Waterford's rich history, craftmanship and Irish heritage but ensure that these feel relevant, compelling and desirable for a younger audience? I was hugely inspired by walking around the workshops, in awe of how the craftsmen were shaping the molten crystal using simple wooden paddles, how the crystal cutters manipulate small and huge crystal pieces over the diamond cutting wheels creating complex and delicate patterns. And the new identity was born from these moments in the workshop, with the glowing amber of liquid crystal becoming one of the new brand colours and the intricate crystal cuts inspiring the shape and forms of the new logotype. Working with Waterford was a fantastic opportunity to work with a brand whose artisans transform raw materials into something unique and beautiful"
The new identity roles out from January 2021
Source: Identica