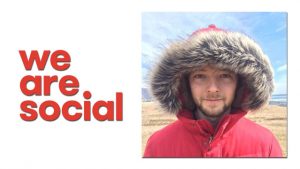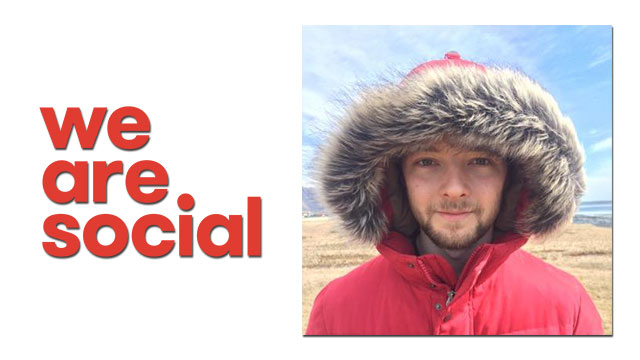 Global socially-led creative agency, We Are Social, has appointed Sam Cox to the role of senior creative technologist.
Cox joins the agency from Accenture-owned digital and innovation consultancy, Fjord where he worked in the same capacity for a number of clients including DIY chain Kingfisher. Previously, Cox worked for a number of digital and design agencies – including Partners Andrews Aldridge, Dare and rehab studio – on projects for leading global brands such as Google (US), Converse, Nike, EE, Santander and E.ON Energy.
In his new role, Cox will be focused on pushing the boundaries of how social can interact with the physical world through technology to drive human interactions. He will work closely with the agency's strategy and creative teams in London to elevate digital innovation across We Are Social's portfolio of global clients. Cox will report directly into We Are Social's executive creative director, Alistair Campbell.
Cox has a particular passion for how the digital and physical worlds can be brought together to connect people; focusing not just on what we interact with, but also the how and why. His past projects in this space have been exhibited on stages around the world including TEDGlobal, Cannes Lions and Las Vegas CES.
Jim Coleman, UK CEO of We Are Social, commented: "As new technologies continues to blur the line between the physical and the digital, we're increasingly looking at how we can utilise this changing landscape to help our clients better connect with audiences through social. Sam's passion for how technologies such as these can develop and grow human connections aligns perfectly with our vision, and we're delighted to have him on board."
Sam Cox, senior creative technologist at We Are Social, added: "In previous roles, I've learned a lot around design thinking and how this can be applied to social; but what I was really looking for now was the chance to play on personal interest in human connections, and explore how social thinking could expand this by putting people at the centre of social experiences. We Are Social's passion for creating global campaigns which aim to achieve just that made them the perfect fit."
Source: We Are Social