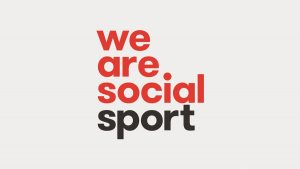 Socially-led creative agency We Are Social has launched We Are Social Sport in the UK, a dedicated team of sports specialists offering an experienced, social-first approach to sports marketing.
It is the first separate division launched by We Are Social in the UK, and has been created in response to continued growth within the sports sector and the increasingly complex social landscape that brands need to navigate. We Are Social Sport will represent the agency's existing portfolio of clients within the sector, which includes adidas, DAZN, Playstation and Gatorade among others. The division will also look to expand in three key areas of sports marketing; sponsorships, brands and icons.
The new division will be run by director Joe Weston and creative director Gareth Leeding, both long-standing members of We Are Social's team.
Weston joined We Are Social in 2011 and has overseen the brand transformation of adidas into one of the most sophisticated publishers of content in the industry. This work included delivering a global social strategy across the adidas newsroom network, as well as with its brand teams on World Cups, Olympics, Grand Slams, Champions Leagues and European Championships. More recently he has expanded his remit working across multiple sporting clients and grown his team from a handful of staff to a multi-discipline team of over 25 sports obsessed social media experts.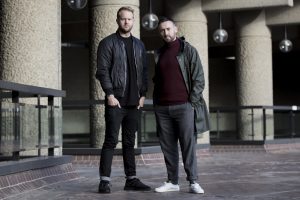 Leeding joined We Are Social in 2012, and has delivered campaigns and projects for brands including adidas, Red Bull, YouTube and Beats by Dre, receiving recognition from Cannes, Eurobest, BT Sports Industry Awards, and more. They will report to We Are Social's UK CEO, Jim Coleman.
We Are Social Sport will offer a full range of services across creative, strategy, editorial, research and insight, and production.
Joe Weston, director, We Are Social Sport, commented: "Sport lives and breathes on social media. The world's greatest sporting events are some of the most talked about moments online. Every game, match and meet inspires conversation and this presents an opportunity, but also a real challenge. It's no longer enough for agencies just to have the best creative, they also have to understand the cultural relevance of sports to create something stand out that cuts through. Our dedicated team of sports obsessed social marketing experts gives us the head start we need to deliver the unexpected for our clients."
Gareth Leeding, creative director, We Are Social Sport, added: "Sports marketing is a saturated environment full of lazy creative that follows trends, rather than starting them. We want to rewrite the rules of sports marketing using the power of social, recognising cultural trends and being first to move on them. At the cross section of social, sport and culture we believe we've found a unique platform to produce incredible work that creates fame, delivers results and most importantly is effective. This is what really excites me about We Are Social Sport."
Source:Â We Are SocialÂ