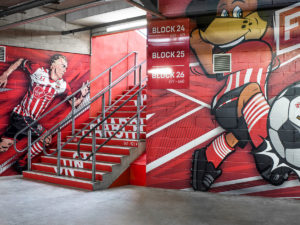 Southampton Football Club have collaborated with south coast creative agency WhiteHype Studio to bring the family concourse at St Mary's to life.
The club are passionate about their fans and their enjoyment of the whole match day experience, not just 90+ minutes of play. Whilst they want to connect with their existing fans, they also strive to inspire newcomers and young football fans.
With this in mind, WhiteHype worked closely with the club to produce a fan engagement installation, with the primary goal of elevating the match day experience for young fans and their families, and creating an environment and atmosphere that they will enjoy returning to again and again.
Large-scale graphic installations were delivered, which interacted with the existing structure, featuring club mascot Sammy Saint bursting through walls, or leaping out from behind pillars.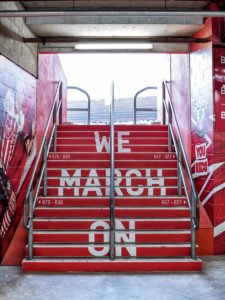 WhiteHype also created larger-than-life player illustrations sprinting and kicking their way across the space, as well as shareable content such as goal challenges and a height chart to show smaller fans how they measure up to their heroes.
The whole space is brought together with dynamic graphic elements creating energy, movement and pulling the eye around the room. Amongst these are highlighted key phrases, sayings and mantras to inspire emotional engagement with the history and ethos of the club.
'We March On' is one of Southampton's key mantras and by collaborating with creative talent, this project demonstrates that taking the extra due care and attention can have a great impact in terms of engaging with fans on matchday and beyond.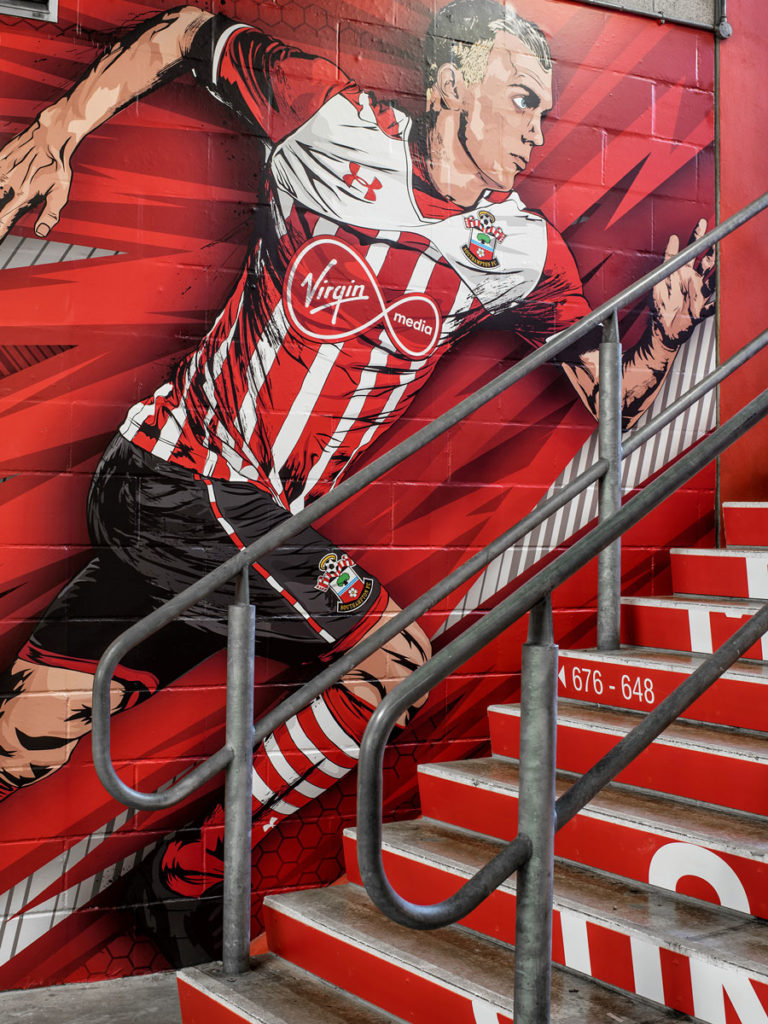 Source: WhiteHype Studio