The Oregon Tourism Commission, dba Travel Oregon, is launching a new marketing campaign, 'We Like it Here. You Might Too.'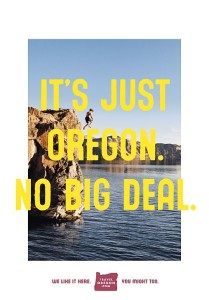 On the heels of the highly successful and award-winning '7 Wonders of Oregon' campaign, 'We Like It Here' tells a broader story with a uniquely Oregonian voice – including a slightly jocular tone – describing what makes this state so special.
The new campaign will include television spots on broadcast media and in cinema, outdoor advertising and an interactive website that invites consumers to share their favorite Oregon experiences.
"Everything we do at Travel Oregon aims at maximizing the economic impacts tourism has on the state of Oregon," said Todd Davidson, CEO of Travel Oregon.
"According to the most recent ad accountability study through Longwoods International (2013), every $1 we invest in advertising generates $237 in visitor spending. You might think with such strong results we'd rest on our laurels, but we are driven to keep the creative fresh and relevant with our audience and implement efficiencies and enhancements that make our campaigns as impactful as possible."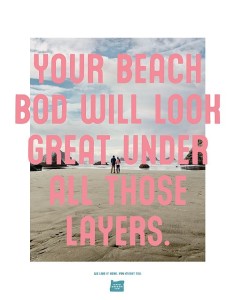 The "We Like It Here" campaign, developed with advertising agency Wieden+Kennedy, launches March 18th with seven 15-second television spots showcasing unique experiences around the state. Maintaining the highly visual elements that are expected from Travel Oregon, the spots will air in key drive markets: Portland, Seattle, San Francisco, Boise and Vancouver, B.C. Broadcast advertisements will be enhanced by a fully-integrated digital, social, and public relations campaign designed to reach potential travelers when they are most open to inspiration.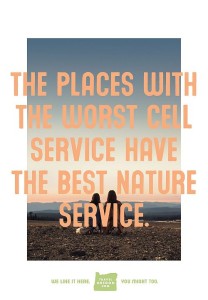 "Oregon is an inspiring, beautiful and geographically diverse part of the country and we want more people to explore and enjoy it", said Eric Baldwin, Creative Director for Wieden+Kennedy.
"Oregonians are humble though, so we thought it would be fun to undersell the magnificence, that's how we arrived at 'We like it here. You might too.'"
Some of Oregon's most visually compelling and interesting regions were featured in the 15-second television spots, including Crater Lake, Mt. Hood, the Willamette Valley, Trillium Lake, the Southern Oregon Coast, Forest Park and Lake Billy Chinook. Sticking with the campaign theme of Oregon as seen by Oregonians, ten state residents star in the video spots with products from five Oregon brands.