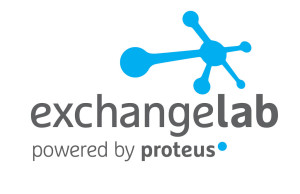 WPP's GroupM, the world's leading global media investment group, announces the addition of The Exchange Lab and its proprietary programmatic marketing technology, Proteus, to its portfolio by acquisition of the company. The Exchange Lab will become a core component of Connect, part of GroupM, to expand its multi-platform (meta-DSP) approach.
The Exchange Lab is a programmatic marketing solutions company with a unique technology that enables a complete view of all programmatic channels and partners via Proteus. The integration of Proteus by GroupM will expand the efficient and objective measurement and allocation of marketing budgets across any and all programmatic partners, including GroupM's own proprietary media properties. Co-founded in 2007 by James Aitken and Tim Webster, The Exchange Lab has approximately 130 employees working in offices in London, New York, Chicago, Singapore, and Toronto, serving 700 clients this year, including Virgin Holidays, Volkswagen, A&W, Glasses Direct and Vue Entertainment.
In concert with the acquisition, Aitken will be stepping down from his role as CEO to pursue outside investment interests. Moving forward, Executive Chairman, Chris Dobson, will take the role of CEO, working closely with Tim Webster who continues as Chief Strategy Officer. Dobson will report directly to Rudiger Wanck, Global CEO of Connect, GroupM Global.
The Exchange Lab will operate globally as an agnostic business layer within Connect, while also continuing to service clients independently. Connect is GroupM's worldwide digital organization bringing together data, operations and technology across search, programmatic, social, mobile and all other real time and biddable media. With more than 2,000 experts working across more than 50 countries, Connect provides real time media investment management on an unprecedented scale.
"The Exchange Lab's value proposition for an all-in-one solution across all digital media and devices and their commitment to building the absolute best technology to solve complexity for clients aligns precisely with the goals of Connect," said Rudiger Wanck, CEO, Connect, GroupM Global.
"The impetus behind the creation of Connect is to provide agnostic real time media investment management across all technologies, data and inventory. Adding The Exchange Lab's talent and proprietary technology accelerates our development and directly benefits the clients of GroupM's agencies. Likewise, GroupM's unparalleled scale and innovative media partnerships will terrifically enhance The Exchange Lab's client services. I greatly admire The Exchange Lab's accomplishments and look forward to working closely with Chris Dobson and his team."
"We chose GroupM for the opportunity to join the world's leading media investment group who is also the industry's thought leader on digital advertising and the digitization of traditional media. This will propel The Exchange Lab to new heights, and GroupM's culture will allow us to continue marketplace innovation driven by our entrepreneurial spirit. Together with Connect, we will continue to develop the absolute best real time media technology to reach and engage audiences for brands," said Chris Dobson, CEO, The Exchange Lab.
"I am extremely proud of the team and technology we built at The Exchange Lab and look forward to watching it grow within GroupM," said James Aitken, co-founder and former CEO of The Exchange Lab. "Chris Dobson played a major role shaping the development of the Exchange Lab and his extensive senior leadership experience with BBC Worldwide, Viacom and Microsoft makes him the perfect leader to take the business to its next stage of success within GroupM."