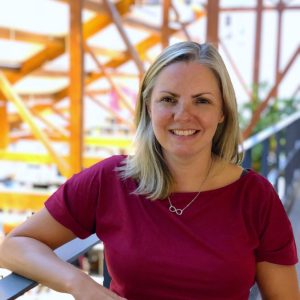 WRG, a division of The Creative Engagement Group has named Claire Smart as Scientific Engagement Director, with a brief to provide strategic and scientific input across healthcare projects. She reports to Jayne Marks, Head of Healthcare Communications at WRG.
Claire joins from Sponge UK where she was an E-learning Solution Specialist (pharma and healthcare). She has extensive experience in healthcare communications as a medical writer and editorial leader, and has worked on projects such as developing an e-learning programme, and designing a 'sandbox' educational game aimed at veterinary students.
Jayne Marks, Head of Healthcare Communications at WRG, said: "Claire brings an exciting combination of scientific knowledge, medical communications and creative digital learning expertise to the team. She joins us at an exciting time as we evolve our healthcare offering and explore new opportunities in the UK and US. Her skills, talent and passion are also a great cultural fit."
Claire Smart, Scientific Engagement Director at WRG, said: "This is a great opportunity to combine my long history in the medical communications industry with my more recent experience in the world of creative digital learning. My aim is to support the healthcare communications team and The Creative Engagement Group community in driving scientific engagement across our healthcare projects, helping our clients to reach their customers and consumers in creative, innovative and unforgettable ways."
Smart will also partner on projects with the science team at Axiom, the group's US based life sciences and training agency.
Source:Â The Creative Engagement Group