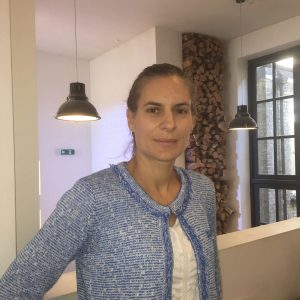 Beth Lobban joins WRG, the innovative experience agency that is a division of the Creative Engagement Group, as Executive Producer. In her new role she will provide support and guidance to the UK Live Event team to ensure the seamless delivery of projects that fulfil the agency's creative ambitions, production values and commercial targets.
She is also briefed with developing and implementing training processes and working with relevant teams on pitches. She reports to Tim Collett, Head of Live Events at WRG.
Beth is an accomplished manager and executive producer who has created and developed a broad range of marketing and communications campaigns, with an excellent track record for complex operational delivery. Her experience spans business to business, employee engagement and consumer marketing solutions across the financial, automotive, retail, pharmaceutical, technology and public sector.
Beth cut her teeth at Jack Morton Worldwide, where she worked for 12 years. Since she left in 2013, she has worked on numerous projects, including as an Event Team Manager for boutique agencies managing launch events for Rémy-Cointreau at The Savoy and Royal Opera House; and as an Executive Producer at FIRST and The Production Exchange.
Tim Collett, Head of Live Events at WRG, said: "I am thrilled Beth has joined the team at WRG. Her expertise, experience and leadership will be a huge asset in continuing to ensure we create unforgettable live event experiences for our clients."
Source:Â Creative Engagement Group