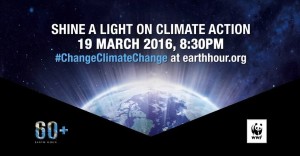 As the world steps into a new era of climate action, WWF's Earth Hour is urging its supporters to shine a light on climate action through the most powerful communication tool of our time – social media.
On Saturday 19 March 2016 8:30 p.m. local time, the world's most iconic landmarks will switch off their lights as the world celebrates the tenth lights out of Earth Hour. For the first time, Earth Hour will also invite supporters around the world to 'shine a light' and take a stand for climate action on their own personal landmarks – their Facebook and Twitter accounts.
Social media users can promote their commitment to the planet by donating their Facebook feeds to spread awareness and action on climate in a few clicks. Users can also add a custom-made Earth Hour filter to their profile pictures on Facebook and Twitter to show they care.
"Social media transcends physical boundaries and so does climate change," said Siddarth Das, Executive Director, Earth Hour Global. "A simple action on social media is the kind of powerful statement that can spur our friends and communities to be a part of the climate action we need to take on this global challenge."
With the innovative 'Donate Your Social Power' Facebook app, created by Earth Hour in collaboration with iris, supporters around the world can share climate information that matters most to them.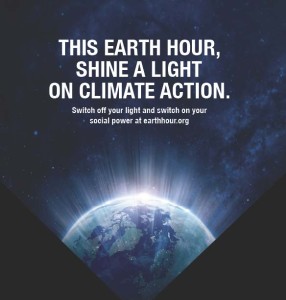 Friends and followers can discover how people and communities are helping protect #PlacesWeLove in Australia such as the World Heritage Forests in Tasmania and the Great Barrier Reef or how they can be a part of India's ambition to #GoSolar.
They can collectively shine a light on the most pressing climate issues facing countries, people and wildlife in Latin America and be a part of Africa's efforts to change climate change by helping protect forests and promoting access to climate education and renewables.
"Climate action today will decide the future of our planet for generations to come. As more people sign up, an increasing number of individuals will be able to see how climate action starts with each of us, here and now," said Das. "Earth Hour empowers each individual – through a social event, interactive campaigns or through social networks — to be a part of making climate change history."
Luke Nathans, CEO (APAC), iris added, "The world has changed since the first Earth Hour in 2007. Social media is now the biggest driver in awareness – we needed to find a way to engender participation that would help drive real climate action. We hope everyone from the hard-core climate activists, to social campaigners and everyone in between – will get involved and help shine a global light on climate change .It has been a real labour of love for an important global movement – with the app we are enabling people across the world to take part in Earth Hour – for the future of the planet."
Earth Hour and iris have also created an awareness film, that explains how our actions today can spark change that will be felt for decades to come and build the foundation of the world our children and future generations will inherit.
The film, titled The Future Starts Today, goes live February 23, and will run across all Earth Hour sites and channels. iris worked with the support of Firecracker films to produce the launch film and with MediaMonks to build the social donation app.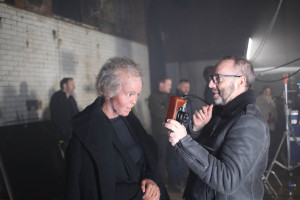 Earth Hour 2016 will be celebrated on Saturday 19 March 2016 between 8:30 and 9:30 p.m. in your local time zone. Log on here for more stories and articles on teams using the Earth Hour movement to shine a light on climate action. This is our time to change climate change.
In the past nine years, WWF teams worldwide have harnessed the power of the movement to raise support and funds for access to renewable energy, protection of wildlife and their habitats, building sustainable livelihoods and driving climate-friendly legislation and policy.
In 2016, Earth Hour will continue to power grassroots efforts to change climate change including driving a petition for 100 per cent renewable energy in Spain, protecting forests and biodiversity in Africa and helping devise a holistic solution to Southeast Asia's annual haze crisis by working with governments, businesses and civil society simultaneously on peatland protection and sustainable palm oil.