Anomaly kicks off its UK-wide and cross-media campaign for Trainline, 'I Am Train', with a 60 second TV advert. The TVC features the man who is train, a man who is at one with train travel, who manoeuvres through a bustling station with ease and panache, all thanks to Trainline's app.
The spot was directed by Rattling Stick's Ringan Ledwidge, one of the industry's most respected and talented directors.
The 60 second TVC will be followed by 2 x 30 second and 4 x 10 second TV spots over the coming weeks. These will be supported by social activity and a huge OOH campaign featuring static and contextual messaging at peak train times to catch the attention of passengers.
The campaign has been designed to support the rollout of the Trainline's new rebrand and to drive downloads of the Trainline app.
Oli Beale, Anomaly, Creative Director: "There is a man I often see on my village platform. I've never spoken to him but I respect his work. His poise. his calm, and his knowledge of PRECISELY where the doors stop. There are many others like him. Men, women and families that have mastered the fine art of train travel. We're going to meet them all and we're going to learn from them, for they are Train."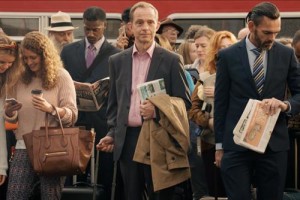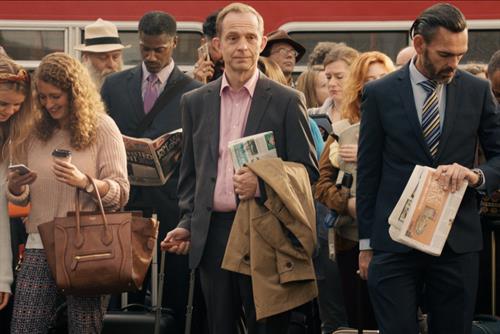 Simon Darling, Trainline Commercial Director: "With our 'I am train' campaign, we wanted to convey the idea of someone who wins at trains. The kind of person who glides through the station to their platform because they know the platform number in advance via our app. The kind of person who saves money because they booked via our app whilst watching TV the night before they travel. 'I am train' conveys that winning feeling."
"Trainline has renamed itself from thetrainline.com because we're much more than a website these days. Our 'I am train' campaign is another part of this transformation to providing smarter rail journeys for Britain's train travellers. With our app and website, you can book faster, get cheaper tickets by buying in advance and get real time travel updates easier than ever before," added Simon.