Produced along with M&C Saatchi and Electric Lime Films (EL° Films), the film's essence is a love story between a man and the luxurious lifestyle of Mamsha. A man of today, drifts through his days, looking for something he vaguely feels is missing in his life – he walks the beach, he drives the island, he wanders the halls of the art galleries, searching.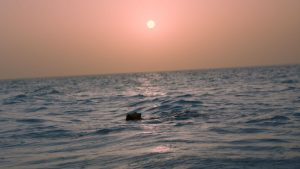 The film weaves through time and space almost in a dreamlike manner building tension around a potential love interest.
He is lost in the rhythmic percussion of the waves crashing in, as the film cuts to a series of abstract shots showing a glimpse of a mysterious art piece on the shore and the breathtaking view from the Mamsha apartment's window as we hear the gentle rumble of the ocean in the background.
After losing sight of a mystical silhouette, the protagonist is left longing in his continued search of that elusive something. The mystery of this pursue is enhanced by the voyeuristic shooting style and the immersive visual and acoustic presence of the ocean throughout the entire film.
Finally, all is revealed as he sits on the sand, gazing outwards to the horizon – he has found the missing puzzle, The Place To Be.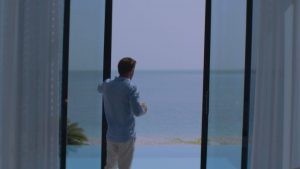 Spanning over two days the film was shot in Abu Dhabi, mostly around Saadiyat Beach under challenging weather conditions.
By playing with subtle cinematic language with Director Hopi Allard and DOP Emile Kelly, the EL team strived for a bold and captivating cinematic look with intuitive editing and gripping sounds.
The film was captured on Alexa mini, paired with Kowa Anamorphic lenses that provided a distinctive vintage feel.
Source: Electric Lime Films