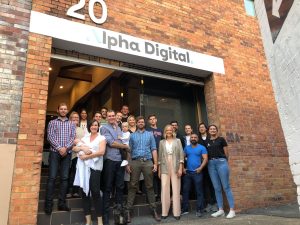 Values-driven digital marketing agency, Alpha Digital has launched a new one-year Graduate program. The fast-paced initiative puts university graduates face-to-face with some of Australia's biggest eCommerce brands while giving them a taste test of the agency's full suite of digital specialisations.
Alpha Digital's team comes from a diverse range of disciplines – spanning economics, pharmacology, art, law, and hospitality to name a few. They know that combining both sides of the brain brings forth the best innovation for their clients, and have started taking applications from graduates in a variety of disciplines to start in 2020.
They wanted to set up an accelerated program that gives new grads 360° exposure to digital marketing and the opportunity to navigate their own path into the industry. Graduates will share ideas directly with some of Australia's leading eCommerce brands, all while making a solid impact on the client-first agency's own future growth.
Throughout the first 6-months of the program, graduates will rotate between the Digital Performance, Digital Experience, and Business Development teams. In the latter half, they will dive into one of the departments, work on front-facing client projects, and orchestrate their own growth strategy for the agency.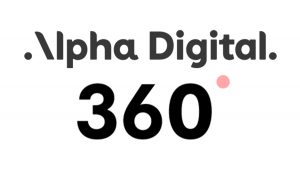 With brands like City Beach, Petbarn, Pillow Talk, MJ Bale, Sass & Bide, and Uppercut Deluxe on the books, the next wave of digital talent will take a deep dive straight into the field. Working within an independent agency also gives students direct exposure to more complex projects.
Sam Wood, Alpha Digital's General Manager has spearheaded the initiative. "As a digital marketer, there is always a new business challenge or algorithm update to adapt to. While it can be difficult for universities to offer a curriculum that can meet the pace of the industry, programs like this give new graduates an immediate opportunity to test (and improve) their creativity and problem-solving abilities – all while making a difference to real-world clients."
Alpha Digital recently launched its own staff wellness initiative and an unwavering focus on genuine client growth has been embedded in their culture from day one. The launch of the graduate program is a natural progression of the agency's expanding vision to move digital forward.
Applicants can apply now through the Alpha Digital Careers Page or GradConnection.
Source: Alpha Digital