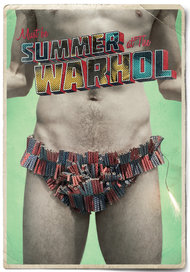 The Andy Warhol Museum has launched a new marketing campaign from MARC USA.
Comprising print and digital, the 'Summer's Different Here' ads feature ordinary images of summertime, like beach balls, flip-flops and hot dog buns, provocatively reimagined and presented as bold pop-art in Warhol style.
"This campaign complements the provocative nature of the artwork currently on display in three of our special exhibitions," said Eric Shiner, director of The Andy Warhol Museum, in Pittsburgh.
Digital boards are being displayed at the Pittsburgh International Airport and print ads have also run in local publications and online and are being distributed throughout the city as actual post cards that can be mailed.
Outdoor installations will also run throughout the region in September.