Arcana Academy debuted "Destination Restoration" – an episodic reality series on YouTube showcasing home spaces reaching their full potential using the power of KILZ® Primers, and has reached more than 13 million views. On YouTube, views surpassed the VCR benchmark by 34% and on Discovery Plus VCR was above 99%.
With more brands looking for ways to remain visible in a media-driven environment where consumers, especially younger audiences, have come to expect ad-free streaming, Arcana and KILZ tapped into people's love for the 'before-and-after' home improvement show format to deliver a non-traditional product experience that feels like entertainment.
In Destination Restoration, Los Angeles-based interior designer, Jason Lai, is paired with professional painter/contractor, Jared Foster, to transform a kitchen, a primary bedroom, a bathroom, and a living room in a fourth-generation home in Morro Bay, California.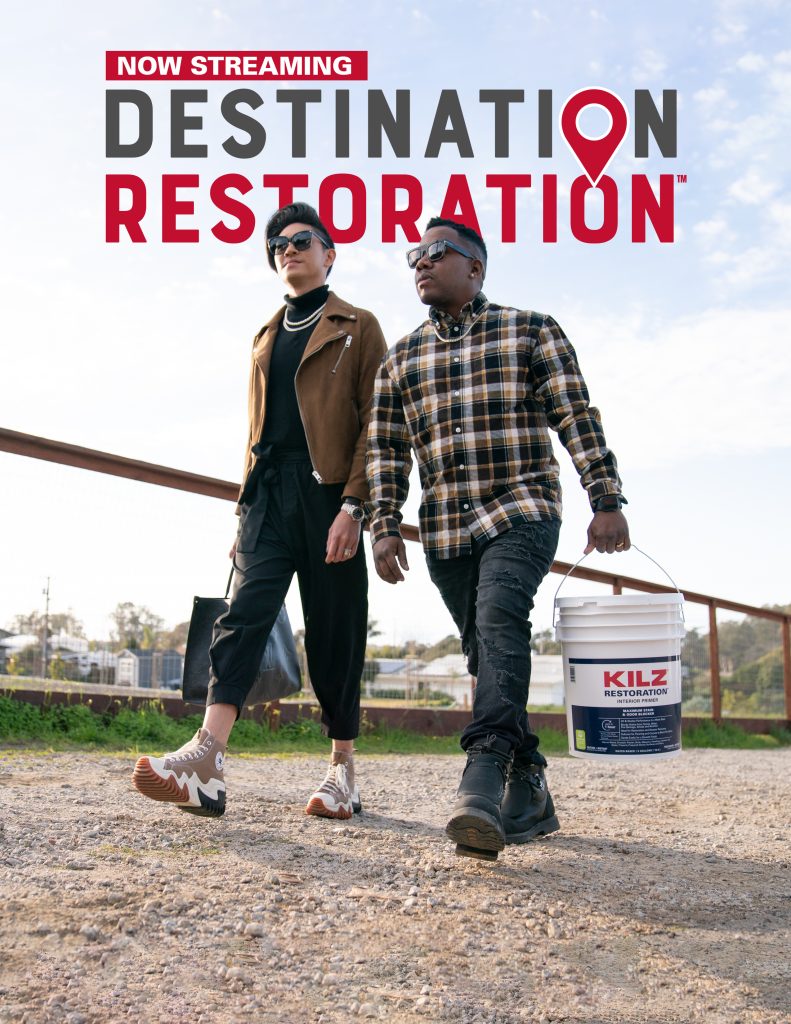 "Their chemistry was very interesting to us," said Lee Walters, Co-Founder of Arcana Academy, "It's not a combination you've seen on TV in the home improvement space before."
The design approach chooses restoration over demolition to showcase the specific strengths of KILZ products. Each episode features a different KILZ primer, highlighting the specific way that product is best used, within a snack-sized video roughly three to four minutes in length, that is entertaining to watch for its own sake.
"In time-strapped agencies, with workflows and vendor relationships firmly rooted in their own version of conventionality, it's hard to execute ideas that step outside that comfort zone. A home improvement reality series is a great idea for the coatings industry, but executing it well is another challenge altogether. And probably why you don't see many of them." said Shane Hutton, Co-Founder of Arcana Academy.
You can watch all four episodes of, "Destination Restoration," as well as a :30-second promo for the series, streaming on YouTube.
Source: Arcana Academy