Hourly campaign management improves sponsored ad performance by up to 41%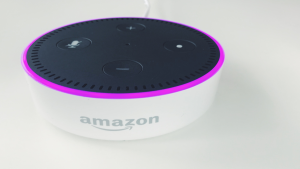 Artefact UK, an AI and data-driven agency, has upgraded its service for ecommerce brand clients with the launch of its new Amazon Scheduler tool. This allows clients to schedule ads within search results on a timed basis, a function that isn't currently available through Amazon's own Sponsored Ads platform.
Sarah De Martin, managing director at Artefact UK, says: "As the ecommerce leader in the UK, Amazon is a key strategic channel for brands. Sponsored ads within search results are fundamental to success and the best way to ensure you feature near the top of the first page of results.

"Previously it has only been possible to buy placements on a cost-per-click basis through Amazon's own Sponsored Ads platform. While this is a well-considered service for targeting including keyword search, recent page views and so-on, it doesn't allow brands to spread their daily budget evenly or adapt spend in line with audience behaviour. Consequently, a whole day's budget can be used up by mid-afternoon – missing out on the 25% – 40% of traffic and sales uplift after 5pm*."
Artefact's Amazon Scheduler is integrated within Artefact's retail suite, which manages media budgets for both search and display. The suite plugs in to the Amazon Sponsored Ads API, allowing Artefact and its clients to directly control and adapt client search campaign budget allocation for key periods over the course of the day. In this way, brands can set budgets for hourly slots and adjust in line with variables such as conversion rates and the competitive landscape.
The new tool has been tested with multiple brands at an EMEA level and the results have been significant comparative to the same Sponsored Ads campaigns run without Amazon Scheduler. Notably, brands saw: +41% return on advertising spent on campaigns; cost-per-click spend decreased by 11% during less competitive time slots; +5pts shelf space improvement on results pages** on both brand and category queries.
Sarah De Martin concludes: "Navigating GAFA can be a complex proposition at the best of times. Amazon evolves its ecommerce platform quickly but offers huge rewards for those able to keep up. We maintain a close relationship with Amazon and every member our e-commerce team is individually certified for data and ecommerce for Amazon. We aim to untangle the complexity of the platform and it's thanks to tools like Amazon Scheduler that we are able to bring real value to our clients."
*Amazon audience insights tool
**Shelf Space: share of brand results vs total page 1 results page
Source: Artefact