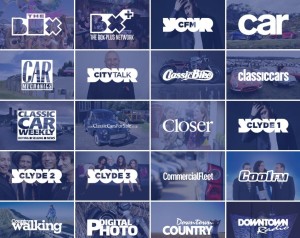 German giant Bauer Media has announced a shake-up of its senior management team with a trio of promotions across its advertising, media and digital arms.
The first of these will see Abby Carvosso promoted to group managing director of Bauer Advertising, a role which will see her tasked with aligning commercial and content imperatives of the business.
Elsewhere Rob Munro-Hall has been made group MD of magazine media, a role which will see him assume responsibility for the publisher's lifestyle and specialist magazine media brands. Last but not least Sam Jones, managing director of Bauer Xcel will see his responsibilities extended to encompass Bauer Media's UK digital operations.
Paul Keenan, Bauer Media UK CEO, said: "The opportunities and challenges of today's media market requires outstanding platform-specific skills, smart brand management, confident cross-platform and strong creative sales leadership. With the creation of this new Bauer Media UK leadership team, an outstanding management team launching new services to extend our radio business and the development of our new broadcast businesses in the Nordic markets we are well placed to realise the multiple opportunities such a dynamic market presents us with."
Richard Dunmall, Bauer Media's current Advertising MD, will depart at the end of September.