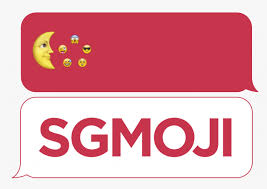 An ad agency in Singapore has added to the SG50 marketing frenzy with an idea to translate the colloquial language of Singlish into emojis, the pictorial language used by smartphone users.
The SGMOJI guide, created by BBDO Singapore, can be downloaded from this website.
Among the entries in the SGMOJI guide are 'Talk cock', a favoured phrase among politicians to quell dissenting voices, which is shown through a speech bubble and a chicken emoji.
'Atas', meaning arrogant, is signified by posh shoes, a champagne glass and a diamond emoji.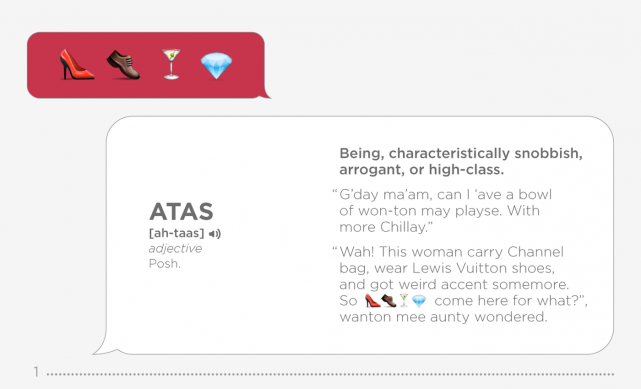 'Come I clap for you', a gesture to suggest someone deserves ironic applause, is signified by clapping hands.
The idea comes the day after Twitter launched its own tribute to SG50 by adding a feature that posted an emoji with the use of the #SG50 hashtag.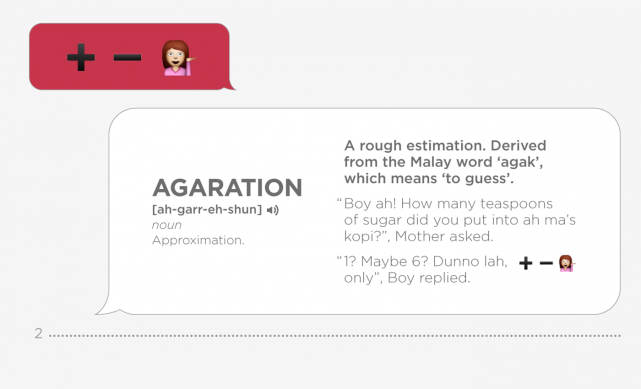 BBDO Singapore's ECD Primus Nair said: "As a creative agency, BBDO Singapore wanted to show our love for the country in a way that was culturally relevant yet fun and accessible. Singapore's rich body of colloquialisms seemed like a great way to do this."