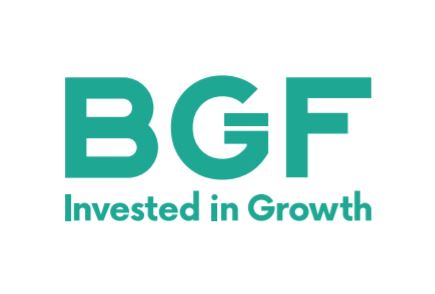 Business Growth Fund rebrands as BGF to support scale-up strategy.
BGF has launched a new identity as part of a brand refresh. The company, which has expanded rapidly in recent years is now the UK's most active investor in growing businesses. It will stop using Business Growth Fund in favour of the shortened BGF to better accommodate their three areas of investment – BGF Growth, BGF Quoted and BGF Ventures.
Developed in collaboration with leading consultancy BrandCap, the refreshed brand is designed to attract the UK and Ireland's most exciting companies, people and partners. The new strapline, 'Invested in Growth', reflects BGF's commitment to provide more than money by using its connections and networks at all levels to help growing businesses thrive. The equals sign, which sits at the centre of the logo, symbolises equity and reflects BGF's desire to align with the companies it supports.
BGF was set up in 2011 with £2.5bn to invest in businesses with turnovers typically between £5-£100m and has since backed close to 200 companies. Last year, BGF was the UK's top institutional investor and ranked the seventh most active private investor in the world.
In 2014, BGF launched BGF Quoted to offer a distinctive new funding option for listed businesses, followed by the launch of BGF Ventures in 2015. With £200m to invest, BGF Ventures manages the largest pool of capital dedicated to earlier stage tech companies in the UK and Ireland.
An important element to the brand update is bringing BGF Growth, BGF Quoted and BGF Ventures under the same visual identity umbrella. This reflects the holistic and comprehensive approach to supporting and investing in companies at all different stages of their growth.
BGF has also expanded its geographical presence and infrastructure and employs more than 150 people across ten offices in the UK. The opening of an office in Dublin, announced last month, marks the company's move into the Republic of Ireland.
The brand refresh was carried out in consultation with BGF employees, investee companies and its wider network.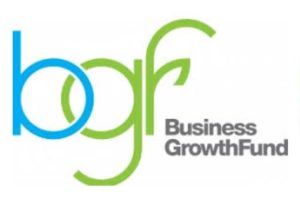 Stephen Welton, CEO, BGF said: "BGF has come a long way since 2011. Founded during a difficult business climate, we are now the UK's most active investor. BGF's existence and expansion means that growing businesses have been able to seize opportunities, take new risks, scale up and create jobs.
"BGF's three areas of investment – BGF Growth, BGF Quoted and BGF Ventures – specialise in partnering with businesses that, because of their growth stage, have different risk profiles. But these areas of activity share the same BGF offer, namely long-term, patient capital and minority partnerships.
"Our new identity is bold and emotive, designed to take our brand profile to the next level and reflect our deep-seated belief in being truly invested in the success of the companies we support."
Like the businesses they support, BGF never stands still. The work on the brand is a reflection of its own growth stage and ambitions – forward-looking, yet capturing the unique company culture, which has held true as it has scaled its business operations and offer.
Stephanie Matthews, Director at BrandCap comments:
"Ultimately, BGF's purpose is to help more growing companies to think big and succeed. The new brand will help this organisation scale the distinctive BGF experience as they grow geographically, and bring their exciting proposition to even more of the nation's most exciting businesses. "
One of the major touchpoints for BGF's brand is the website, which has been updated in collaboration with BrandCap and digital marketing agency, Digital Results.
Source: BGF